If you are a job-seeker and looking for a job as your convenient you may contact any listed Recruitment Agency in Thane. So We have the list of the reputed Placement Agency in Thane which provide the best job placement for you. Here is the list of the top 10 Placement Agency in Thane.
1. LK Consultants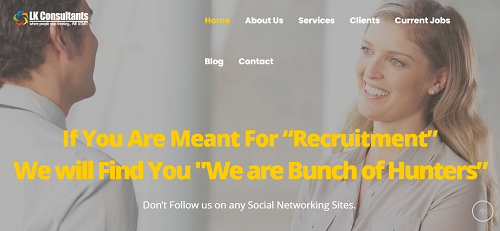 In the ocean of recruitment, we are just 10+ years ship who has been successful to help 7000+ candidates to their growth path in various industries like Travel, IT, KPO, Media, Real estate, FMCG, Pharma, Education. Our mission is to provide unique solutions and to transform "Challenges into Possibilities".
Contact Details
Address : 201, Vijay Tower, Opp. Jeevan Jyoti School, Kopri, Thane (E) – 400603
Phone No: 9594565545
Email ID: [email protected]
Website: http://lkconsultants.co.in/
2. Shella Consultants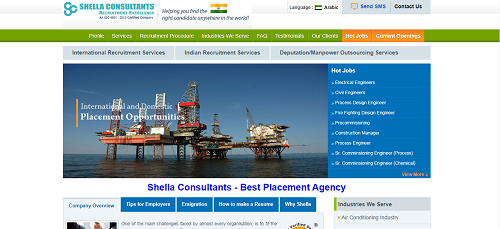 One of the main challenges faced by almost every organization is to fit the right person at the right post. Recruiting and selecting candidates has become one of the most resource-consuming process both in terms of money and time.
Shella Consultants, one of the unparalleled overseas Placement Agency In Thane bureau helps organizations recruit quality manpower, without having to go through the cumbersome recruitment process.
We are in the business of effectively understanding your manpower requirements, procuring the candidate with the desired profile, and building trusting relationships.
Contact Details
Address : 1203, Universal Majestic, Opp RBK International School, Ghatkopar Mankhurd Link Road, Chembur West, Thane
Phone No: 8048402185
Email ID: [email protected]
Website: https://www.shellaconsultants.com/
3. Delta Recruitment
We "Delta Recruitment Consultants Pvt. Ltd.", established in 2011, are an ISO 9001:2008 Certified Company, which is well recognized as leading professional Manpower Recruitment Consultants in Thane. With the operations of the company handled by industry professionals, we as a team are able to successfully cater to the recruitment and staffing requirements of Engineering sectors from onshore to offshore locations.

Here, our expertise lies in offering complete support to client companies for meeting the recruitment and staffing needs in industries like Mechanical & Civil Construction, Offshore Industry, Petrochemical, Rig Crew and Shutdown projects, Oil & Gas industries. The package includes handling complete aspects of the profile from Sourcing, Selection, Short listing, Interviews and Recruitment. Being totally committed towards establishing and maintaining a positive difference to client's complete staffing needs, we as a leading headhunting and manpower recruitment firm are also recognized for providing exemplary customer service and competent employees to diverse Corporate of all sizes having operations in India, Gulf, Europe, U.K, U.S.A as well as other parts of the globe.
Contact Details
Address : 402/B, Green Valley, Thane - 401207
Phone No: 08048877823
Email ID: [email protected]
Website: https://www.deltarecruitmentconsultants.com/
4. People Venture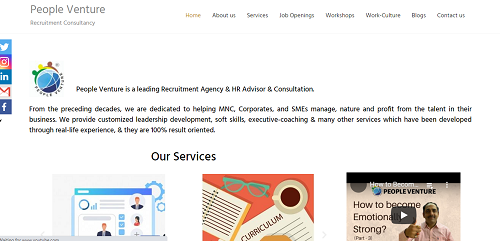 We at People Venture believe that an organizations achievement depends upon on its core value and excellent support of it Human Resource Team. We aim to develop quality long term relationships with candidate and clients & provide a solution to hire the right talent. Our ultimate vision is Client Fulfillment, and we ensure that we provide you with reliable, efficient and professional who is strongly motivated by the desire to exceed and become pillars of organization prosperity. To accomplish this, we perform with transparency and efficiency.
In this era, no business can grow and flourish in the long term without the right people & the best people. Ultimately, the primary measure of our success is how well we contribute in this respect to the success of our clients' business. Our emblem is outstanding in customer service upheld by best practice methods and sophisticated technology to deliver accountable results.
Contact Details
Address : G-38, Ground Floor, Eternity Commercial Premises, Teen Hath Naka, Thane (w) – 400 604
Phone No: 9920794995
Email id: [email protected]
Website: http://www.peopleventure.org.in/
5. Meera Enterprises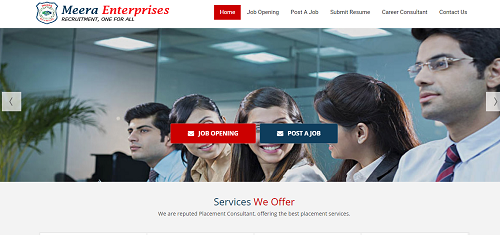 Meera Enterprises is a name that is counted amidst the noteworthy placement agencies located in Mumbai (Maharashtra, India). Mr. Sayyed Sohail (Owner) laid the foundation stone of the company in the year 2015. Under his esteemed guidance, we have been able to cater to the diversified requirements of both the organizations and the job seekers. Our motive is to help the companies in getting the right candidates for the job vacancy at their office.
Besides this, we strive to provide complete assistance to the job seekers in getting their dream job. We provide exceptional placement consultancy services, HR consultancy services, domestic placement services, overseas placement services, and recruitment consultancy services to the organization.
Contact Details
Address : A/105, Khwaja Palace, Shopping Center Opp. Mumbra Railway Station, Mumbra, Thane, Maharashtra, India
Phone No: +91-9594248100
Email id: [email protected]
Website: http://www.meerajobs.in/
6. KNOW-IT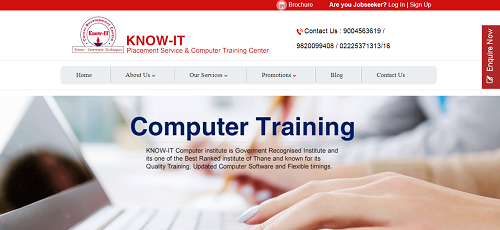 A renowned name, KNOW-IT acts as a gateway to provide a wide range of recruitment and selection services to companies. We are a dedicated team of professional consultants offering top of the line best level of recruitment and selection services.
KNOW-IT specializes in connecting people. Understanding the wants of our clients and candidates is the motivating force behind connecting people who will form relationships that will last.
A prominent name as best job consultancy in Thane, KNOW-IT acts as a gateway for an extensive range of recruitment and selection services to companies. Our panel of expert top job consultants in Thane is keen on leveraging the business prospects of our clients by providing strategic HR services.
Our recruiters are extremely skillful in understanding the several aspects of multinational and local business and industry's definite demands.
Contact Details
Address : 201, KRUPA CHAMBERS NR. MALHAR CINEMA OPP. MTNL TELEPHONE EXCHANGE, NAUPADA, THANE. (W) 400 602
Phone No: 9004563619
Email ID: [email protected]
Website: http://knowitworld.com/
7. VR HR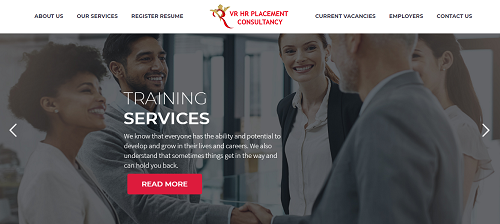 VR HR is the brainchild of our two directors Mr. Omkar Sudhir Vadgaonkar & Mr. Gaurav Prakash Rajgor. Together, they have a wealth of real-world experience in General and HR Management across a wide range of service industries.
Mr. Omkar holds the Management degree with specialization Marketing with 6years of Marketing experience & Mr. Gaurav holds the degree in HR with 5years of working experience in HR holding various HR portfolios. We at VR HR believe and understand that an organizations success depends upon on its core value and excellent competence of it Human Resource. In today's competitive world finding right talent is not just difficult but also very expensive. We aim to provide a solution to hire a right talent.
Contact Details
Address : D3 / 39, Shree Sai Dham CHS, Mhada Colony, Savarkar Nagar, Thane (W) – 400606
Phone No: 9167940017
Email ID: [email protected]
Website: https://www.vrhrconsultancy.com/
8. Sai consultants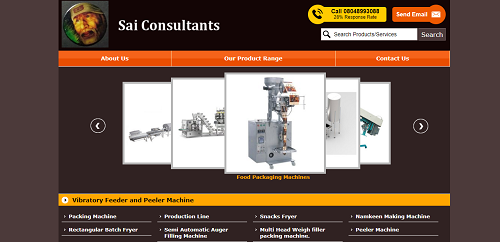 Sai consultants is highly and efficiently active in starting, erecting and completing small, medium and very large projects in frying product industry. These projects are for manufacturing products like Potato chips, Banana chips, Namkeen, Mixtures, Kurkure and Pallets etc. These projects can startup from 200 Kgs/day to 10,000 Kgs/day.
Sai Consultants suggest which types of machines you need to buy, & what not to buy. This wrong equipment purchase leads to not only financial crisis but also production loss & unable to maintain market requirement. Due to these wrong equipments your reputation can be on stake.
Contact Details
Address : Room No. 2/16, Devendu Society, Opposite Sadhguru Garden, SBI, Mith Bunder Road, Thane East, Thane - 400603, Maharashtra, India
Phone No: 08048993088
Website: https://www.saiconsultants.co.in/
9. Epicons Consultants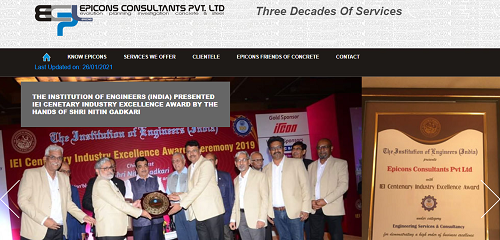 EPICONS CONSULTANTS PVT.LTD. is a fast-growing professional consultancy firm established in 1985. The Company is managed by post-graduate Structural Engineers having 20-35 years of rich & diversified experience with each of them.

The company operates in the fields of Civil Engineering, Architectural design, Structural design, Project Management, Structural Audit and NDT and Building Services Consultancy. The company has handled variety of jobs of various magnitude situated at different locations over last Thirty years. The Company holds at present a staff of about 160 persons including Design Engineers, Field Engineers, Architects, Technicians, Supervisors, and Draftsmen etc.
Contact Details
Address : 216/A Amargyan Complex, Near S.T Stand , L.B.S. Road, Thane (W) 400 601
Phone No: 2547 11 44
Email id: [email protected]
Website: https://epicons.co.in/index.php#
10. Smart Access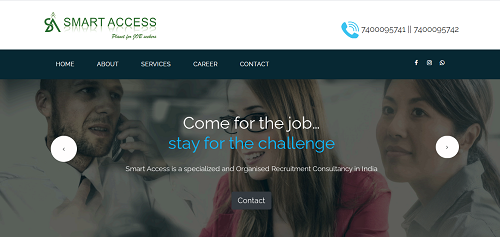 Smart Access is a specialized and Organised Recruitment Consultancy in Thane. Currently having operations in various cities of India, We Have customized Hr solutions for all the segments. We offer the services that helps companies to succeed and connect the companies and people for the meaningful job opportunities.
Our Aim is to help the people to achieve their aims in work, we help the people to develop career. Our Speciality is Quick response to our Clients. For Us Ethics are very important and our major focus is to provide the right candidates to the company but providing the resources in their budget and to help the candidate to get placed. We coordinate with the Company and ensure that the companies get the Right candidate as per their requirement and People get job as per their skill.
Contact Details
Address : AB-2,Rajdarshan Apt, Opp Thane railway station platform no 1, Thane West, 400602
Phone No: 7400095742
Email id: [email protected]
Website: http://www.smartaccess.in/index.html