Searching for the best Recruitment Consultancies in Ahmedabad, so you are on the right page, here we have the list of the reputed and Top Rated Placement Agency in Ahmedabad who help you to find the right jobs for you. Here is the Top 10 Placement & Recruitment Consultancies in Ahmedabad.
1. CREAM JOBS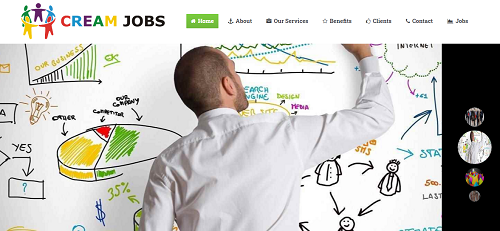 CREAM JOBS is one of the leading Executive Search and Placement Consultancy and is dedicated to offering Quality Services to Organizations as well as to Aspirants.
We are dealing with Top Indian & MNC Companies across India and cater to interests in the areas of Insurance, Finance, Banking, Telecom, Service, FMCG, Consumer Durables, Information Technology, Pharmaceuticals, Chemicals, Engineering, Call centers, etc. Cream Jobs delivers the expertise and talent-related capabilities that companies need to leverage the power of people within their organization. Together our comprehensive family of brands and offerings address the complex workforce challenges organizations face today, from contingent and permanent staffing to outsourcing to strategic consulting. We deliver the solutions that drive your business forward.
Contact Details:
Address : 13-4TH FLOOR, AGRAWAL AVENUE OPP. BSNL TELEPHONE EXCHANGE, C.G. ROAD, AHMEDABAD – 380009
Phone : 8866016882
Email ID : [email protected]
Website : http://www.creamjobs.co.in/
2. Placement Planet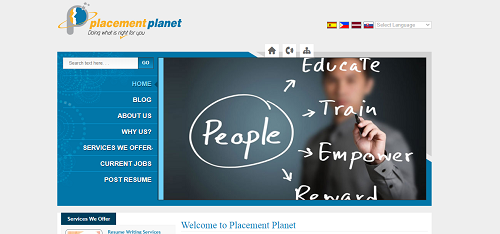 Placement Planet is a well-established Placement Agency, offering Manpower Recruitment solutions to the clients. Located in Ahmedabad, Gujarat, we have been providing Manpower Recruitment Service, Placement Services, Human Resource Consultancy, Training & Development, Career Consultancy, Resume Writing Services, Work at Home solution, and Financial Services. Placement Planet is professionally managed by Mr. Dipak Chokshi who has vast experience and in-depth knowledge in the field. We understand the client business first and their needs, and serve them accordingly. We act with sense of urgency keeping in mind benefit of early recruitment consultant in Ahmedabad to the client according to their requirement. We provide assistance in recruiting junior, middle and senior level candidates for the different verticals. We provide qualified talent and provide business solutions that meet organizations need and budget and reduce their overall cost. The placement planet seeks to provide guidance, resources and opportunities to jobseekers and assist them in achieving their career aspirations relevant to their academic interests and to facilitate and support connections between employers and those job seekers.
Contact Details:
Address : 403, Panorama Complex, Nr.navjivan Press, Income Tax, Ashram Road
Phone : +91-9909915144
Email ID : [email protected]
Website : http://www.placementplanet.com/
3. KV Job Services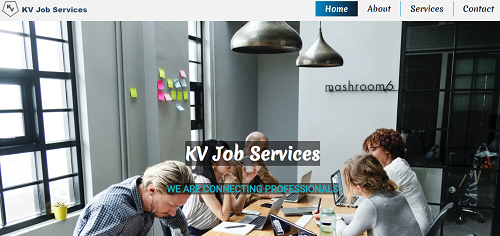 Our Organization is one of the best recruitment consultants in Ahmedabad. We are giving the services to not just satisfy the requirements and needs of candidates, who are searching for jobs yet in addition to satisfy the demand of various organizations.
The main focus of Organization A as a recruitment consultant is to acquire many leads from completely different corporations or hr managers of the businesses. This helps us to know what are the exact requirements of the organizations regarding the candidates' qualifications, the experience that they need to have for performing the jobs within the absolute best manner etc.
Contact Details:
Phone : (+91) 9810437451
Email ID : [email protected]
Website : https://www.kvjobservices.com/
4. Prime Placement & Manpower services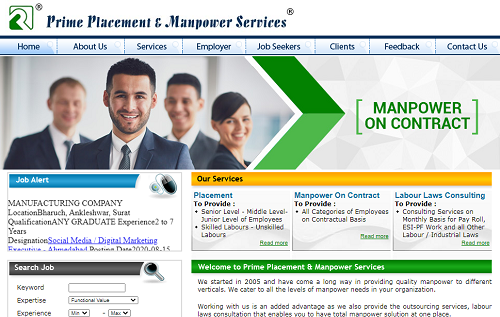 We started in 2005 and have come a long way in providing quality manpower to different verticals. We cater to all the levels of manpower needs in your organization. Working with us is an added advantage as we also provide the outsourcing services, labour laws consultation that enables you to have total manpower solution at one place.
We are being managed by professionally qualified, long experienced team members in the field of Personnel, Administration, Legal and HR. The team has diverse knowledge and know-how of different industries. This enables us to understand your requirement as well as serve you better.
Contact Details:
Address : B-5, Jayraj Complex, 2nd Floor, Opp. Creata Ice-Cream, Soni Ni Chali 4 Rasta, Odhav Road, Ahmedabad – 382415, Gujarat
Phone : 7990023115
Email ID : [email protected]
Website : http://www.primeplacement.org/
5. RK HR Management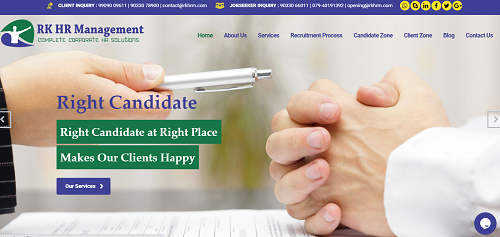 RK HR Management, Ahmedabad based Human Resource Consultant, have 10 years of experience in providing Manpower, Staffing, Executive search, and head hunting services. RK HR Management human resource consultant provide different executive and head hunting search services to reputed corporate entities for different function & Industry domains in technical & non-technical areas from executive to top management levels across India.
RK HR Management human resource consultant work with a selected number of clients and serve their entire business staffing requirements including: Executive Search, Staffing and permanent recruitment from executive to top management levels. RK HR Management manpower consultant Ahmedabad knows market niche so intimately that can provide excellent advice to their clients about candidate availability, sourcing methods, salaries & benefits, hiring timeframes.
Contact Details:
Address: E-208, Titanium City Centre, Nr. Sachin Tower, Anandnagar Road, Satellite, Ahmedabad, Gujarat, India-380 015.
Phone: 99090 09611
Email ID: [email protected]
Website: https://www.rkhrm.com/
6. Blossom Placements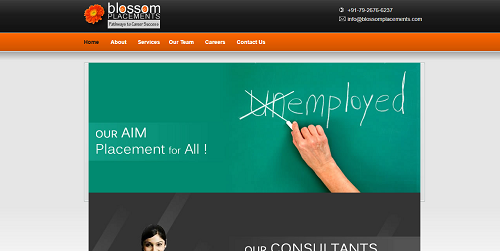 Blossom Global Solutions is a well-established recruitment firm since 1999 that is committed to providing superior value-added service to our clients and our candidates, thereby becoming the most respected and effective recruitment/search firm for permanent placements.
We are a leader in the professional placement industry specializing in the BFSI Vertical. Main branch being located at Ahmedabad, we are a placement firm that is dedicated to providing exemplary permanent staffing services to a broad base of clients and candidates. In today's competitive marketplace, companies face an enormous challenge in trying to recruit and retain top performers. Highly qualified candidates are in demand and are seeking firms that are committed to excellence and positioned for growth.
Contact Details:
Address: D-402, Shiromani Complex, Opp. Ocean Park, Nehrunagar, Satellite, Ahmedabad - 380015
Phone: +91-79-2676-6237
Email ID: [email protected]
Website: https://www.blossomplacements.com/index.html
7. GlobalHunt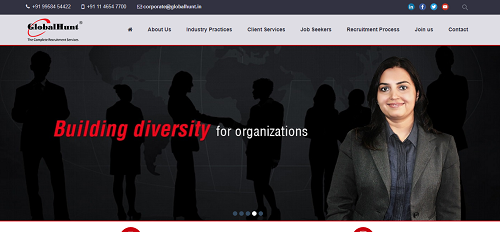 "GlobalHunt is one of the leading recruitment companies in the country and is prominent global player providing its services to large multinationals and big business conglomerates. It is currently serving more than 1100 companies for their manpower needs across pan India & international markets like US, Europe, Far East & Middle East."
Our clients, people, partners and overall society are our significant stakeholders towards whom we are committed to be responsible, honest, respectful, accountable and transparent. Thus, we aspire to build: Through our workforce solutions we connect with the best kind of talent and clients with whom we have established continuing relations. Our role as a catalyst in the domain has helped us to create encouraging associations where we channelize and serve the best of interest.
Contact Details:
Address : B-607, Ganesh Plaza, 6th Floor, Nr.Navrangpura Post Office, Navrangpura, Ahmedabad-380006
Phone : 9958454422
Email ID : [email protected]
Website : https://www.globalhunt.in/
8. Ethos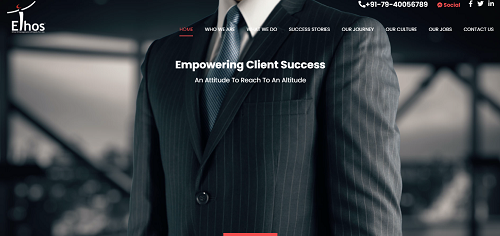 The characteristic spirit of a culture, era, or community as manifested in its attitudes and aspirations. Built on the foundations of the very literal meaning of the word, Ethos HR Management & Projects Pvt Ltd aims to empower businesses by helping them associate with talented and motivated individuals who are not only exceptional at their jobs but also contribute positively to the culture of the organizations they represent.
Working with this philosophy has helped us become a leading name in the field of Human Resource solutions and has led us to establish long-term and fruitful relationships with clients from a wide range of industries over the last two decades, in India as well as across the globe.
Contact Details:
Address : Ltd. 101-102, Ornet Arcade, Opp. AUDA Garden, Near Simandhar Jain Temple, Above Reliance Fresh, Bodakdev, Ahmedabad – 380054.
Phone : +91-79-40056789
Website : https://www.ethosindia.com/
9. Swastik Placement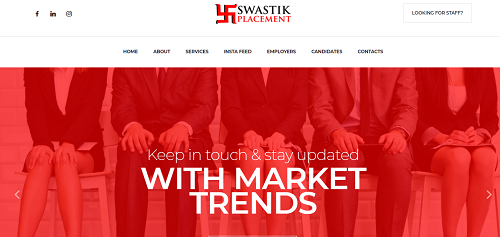 Sourcing candidates who fit your business, your values and who devote themselves to your company for the long term. We don't just know employment, we are experts in the business we recruit. Specialists who know what you essential because they understand your industry and productivity. Our experts are corporate people with wide knowledge in a selection of business sectors as well as having a usual of Three years' experience in the recruitment industry.
Contact Details:
Address : 304, SWASTIK PLACEMENT AGENCY, Mangal Murti Complex, Opp City Gold Cinema, Near Shiv Cinema, Ashram Road, Ahmedabad.
Phone : + 91- 787 888 9696
Email-id: [email protected]
Website: https://swastikplacement.in/
10. Ace Consultants
Ace Consultants was established in the beginning of 2002 with offices at Ahmedabad and Kolkata in India. It is a well known and reputed brand in Manpower Recruitment & Staffing, Search & Screening and HR services business. Our services include Contingent Search, Retained Search, Screening & Selection, Turnkey & Bulk Manpower Solutions, RPO, Permanent & Flexi Staffing, and other allied HR services. Since the time of inception we have partnered with many large, medium and small corporations in their Recruitment, Talent Search and Selection process. Our strength lies in understanding our clients business, their ethos, value and culture. Our process involves Research and Search for every mandate we work upon. We have a team of seasoned recruitment professionals who understand the process and dynamics of recruitment industry.
We believe in technical up-gradation and have always used latest software and hardware. Currently we work on a robust Recruitment Management Software tool which helps us manage workflow of every position we work upon, manage aging of positions, prepare and share speedy and accurate MIS reports with clients. It also helps us immensely in organizing data, data mining, database management and provide candidate services.
Contact Details:
Address : 902, Surmount Tower, Opp. Iscon Mega Mall, S.G. Road,Satellite, Ahmedabad – 380015
Phone : 9328298484
Email ID : [email protected]
Website : http://aceconsultants.in/