Luxurymade is Indian's new contemporary decorative interiors show staged as part of the India Design Festival 2022 and showcases some of the best luxury furniture and design companies. We have chosen our top 10 exhibitors that inspire and invigorate the Luxury Furniture Brands industry
1. Furniturewalla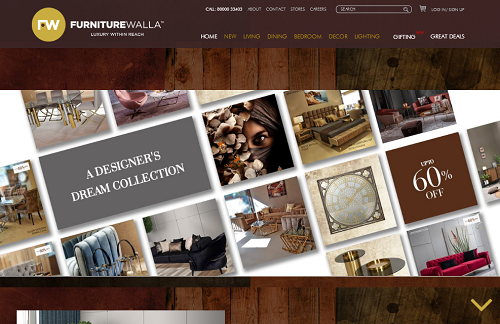 Founded in1999 by farhan furniturewalla, furniturewalla fw today is a leading premium brand of luxury furniture, lighting, art & home decor retailing from 4 signature stores in mumbai, delhi, bangalore & hyderabad. Furniturewalla fw offers a world of contemporary luxury in the latest world home trends. Here, cutting edge, eclectic, high quality collectibles are available at value prices, creating a world of ultimate value luxury very attainable to the design conscious.

Indulge & choose from over 2000 curated & handpicked products by laila & farhan furniturewalla from around the world & enjoy the modern elegance ,contemporary vintage & aesthetic luxe of the collections. Fw's mantra of ''luxury within reach '' makes haute living available to its clientele, furnishing lakhs of homes across india, enjoying extraordinary customer loyalty & trust. Furniturewalla fw collaborates with architects, interior designers & builders for projects based on the company's product sourcing strength from around the globe established in 1999 with a warehousing facility of 70000 sq ft.

Furniturewalla fw 's clientele boasts of the creme of society from industrialists, ceo's, the film industry, to politicians, builders, architects & interior designers from around india. Furniturewalla undertakes project work with architects & builders having sourcing strength since 1999 from around the world.
Contact Details:
Phone: +91-9967340008
Address: 55, DR. E MOSES ROAD, NEAR FOUR SEASONS HOTEL, WORLI, MUMBAI - 400 018
Email: [email protected]
Website: https://www.furniturewalla.com/
2. Scasa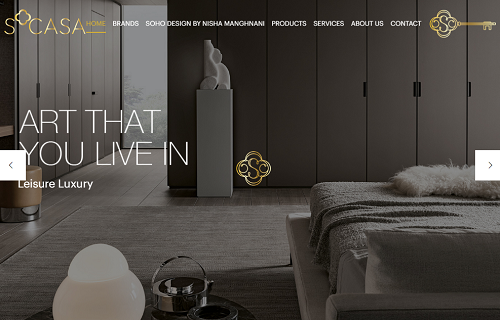 A whole new perspective of design for a luxury lifestyle emerged from a thought that the company owner, Ms. Nisha Manghnani had. It was to bring the world's best luxury furniture designer houses from Milan, Italy to the elite of Hyderabad, India. The ever increasing demand for quality and luxe style statements in homes, made Nisha think out of the box and showcase the best Milanese designs to the creme de la creme homes in Banjara Hills and Jubilee Hills.
SCASA brings the finest Italian workmanship to India and has collaborated with the most elite of Italian Luxury furniture brands like B&B Italia, Rimadesio, Molteni&C, ARMANI Dada, Reflex Angelo, etc. All these brands are available under one roof and one brand name - SCASA. Furniture from these brands have adorned the finest homes in Europe and in the US.
Contact Details:
Phone: +91 90324 56688
Address: 8-2-674/B/3/4B, Road No. 12, Banjara Hills, Hyderabad
Email: [email protected]
Website: https://www.scasa.in/
3. Mor Decor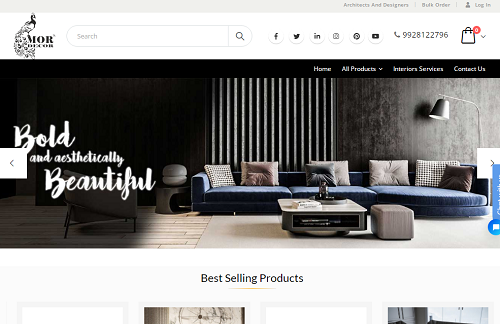 Mor Decor is founded in 2016 with the aim of making every home beautiful. We are the manufacturers of interior designing products in Metal. We have our own manufacturing unit in New Delhi, India covering the area of 18000sq. Ft and showcasing our products in Rajouri Garden, New Delhi. We provide you with end solutions, ultimately cutting on your project cost and timing.
Luxury Metal Italian Luxury furniture brands
We are the leading manufacturer and supplier of all types of Italian Luxury furniture brands which are made in India with Italian furniture design. In the series of Luxurious Italian Metal Furniture, Mor Decor manufactures luxurious Italian design Center Table, Side Table, Console Table, Italian marble dining table, Sofa Set, lounge chairs, Luxury Wall Mirrors, Metal Doors, Room Dividers, Wall decor painting and many other luxury furnitures. We also provide customize and concept designing to our valuable customers on all range of luxury furniture. At mordecor, we all come to work every day because we want to create something soulful for your home which not only enhances the look of your home but also defines your taste of luxury.
Mor Decor is proud to state that our Start-up based on the path of 'Make in India', from raw material to finishing our products are Indian. Through 'Make in India' scheme our startup is contributing to the growth of Indian economy and also helping in developing India. We pride ourselves on service and customer support and will do our best to help you find the right design and solution for your next home renovation or commercial installation. Contact us today to experience the Mor Decor service.
Contact Details:
Phone: https://www.mordecor.in/
Address: 8/42, Ground Floor, Furniture Market, Kirti Nagar, New Delhi-110015
Email: [email protected]
Website: https://www.mordecor.in/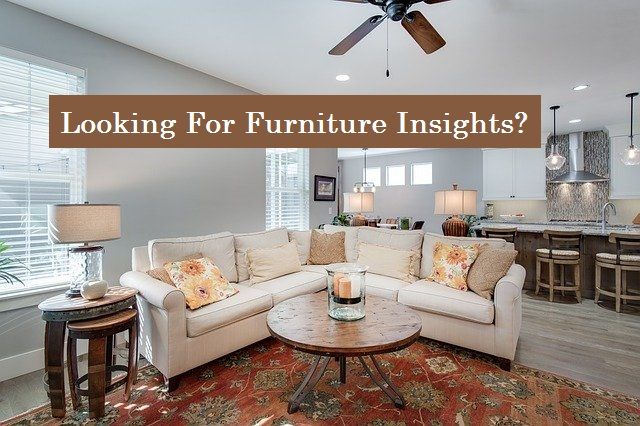 4. Gharnish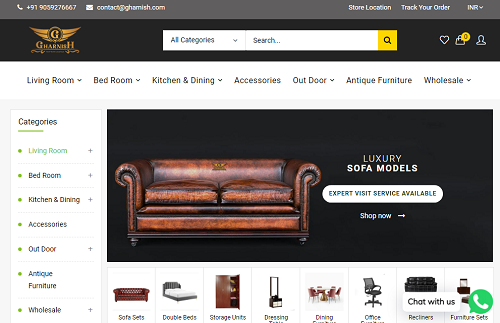 Sort by Featured Buy Italian Luxury furniture brands from Gharnish, Hyderabad. Gharnish is known for its top quality antique style carving furniture making and lookout our carving sofa models and carving beds models in our website.
Gharnish is engaged as the premium furniture manufacturer from Hyderabad. Our team of furniture experts will visit your location upon appointment, plan and conceptualize the space in your home and will provide tailor-made furniture solutions.
Contact Details:
Phone: +91 9059276667
Address: Jai Hind Nagar Colony, Shaikpet,Hyderabad, Telangana 500008
Email: [email protected]
Website: https://gharnish.com/
5. Benoit Furniture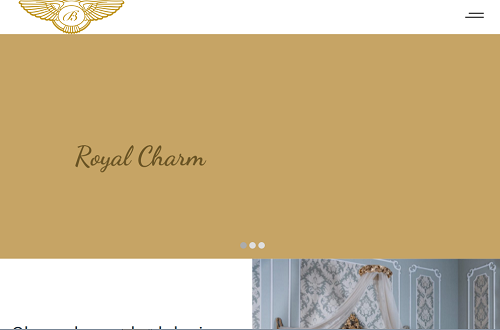 Benoit is the first of its kind prestigious destination for world class Italian Luxury furniture brands in India and interior decor ideas.
Aimed at the discerning connoisseurs of aesthetics, the thoughtful collection is a result of meticulous attention and classy furnishings sourced from reputed brands from Italy and Turkey. It is our earnest effort to present our clients in commercial, residential and hospitality segments, the exceptional selection of ornate to sophisticated furniture in a majestic range of royal, classical, neoclassical, Victorian and contemporary styles. Apart from the wide range of ready-to-buy timeless designs, we also cater to customised furniture based on your ideas. Our interior decor solutions help transform your dream home, right from great ceiling designs to jazzing up the interiors to match the space with aesthetics.
When you step into Benoit, you will feel a never-before experience as you browse one-of-kind furniture styles and patterns which will transform a house into a special home. The entire range features timeless grace and elegance that offers a captivating look to your interiors and stands the test of time.
Contact Details:
Phone: +91 9666668497
Address: 8-2-293/82/A/790, RD NUMBER 36, CBI COLONY, JUBILEE HILLS, HYDERABAD, TELANGANA 500033
Email: http://[email protected]/
Website: https://benoitfurniture.com/
6. Bontrue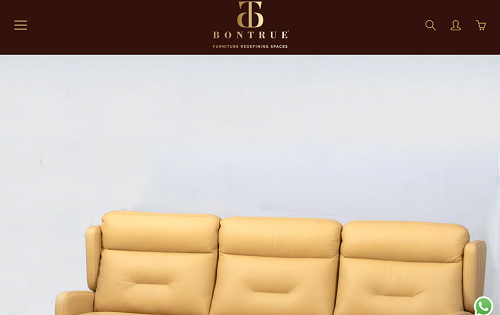 The intimate and timeless elegance, the personality of each individual piece, is the fruit of the craftsman's skill and a design that enhances hand-crafted workmanship even in the most modern forms. An extraordinary convergence of design and industry, the expression of a contemporary approach.
People, ideas, places, projects and products are what make Bontrue unique, now as ever. Our legacy and expertise of 10 years has been put together for our customers to extend a new age, contemporary and premium range of furniture.
Contact Details:  
Address: Sy No. 161/AA, Opp D-Mart, Besides Canara Bank, Ashok Nagar, Ramachandrapuram, Telangana 502032
Website: https://bontrue.in/
7. Couch Lane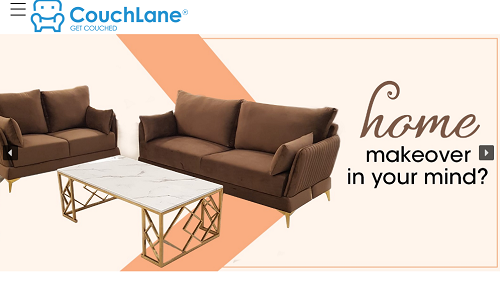 CouchLane Home Decor is a disruptive omni channel start up with two furniture ventures: luxury customised furniture under the brand CouchLane, and curated discounted furniture under the brand Embassy Goods Company.
The company has been founded by brothers Gaurav Kackar and Ankur Kackar, who come with a rich experience in creative, design and hospitality industries.
At CouchLane we believe in the power of craftsmanship. We strive to bring back to life the age-old craft of Italian Luxury furniture brands making in the modern world, by investing and working closely with the amazing talented craftsmen in our country. Think of it as the fusion of past and present.
Contact Details:
Phone: +91 9810089992
Address: 541-542,Mehrauli-Gurgaon Road, Near Arjangarh Metro Station,
New Delhi, India
Website: https: https://couchlane.com/
8. Mobel Grace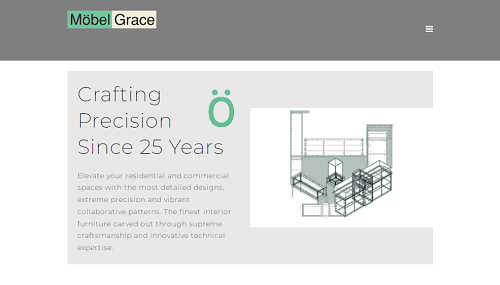 Möbel Grace is a modern, dynamic, and flexible furniture design and manufacturing company; it designs, engineers, and manufactures finest interior furniture. Many things have changed at Möbel Grace since our inception in 1993: our constantly evolving products, our production that has become industrial, our distribution that has expanded at a rapid pace, our numbers and capacity that have become those of a large Indian, Italian Luxury furniture brands manufacturer.  Several things however have not changed, but have remained our strong guidelines: the desire to innovate and engineer designs, the quality of our furniture, our ethics, and our respect for our work.
Contact Details:
Phone: +91-9582646442
Address: 343, Sultanpur, M.G. Road, New Delhi- 110030
Email: [email protected]
Website: https://www.mobelgrace.in/
Also Read: Best Funriture Store In London
9. La Casa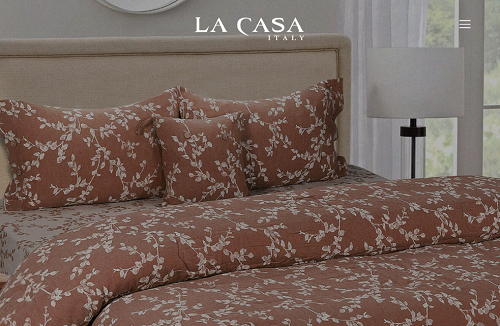 La Casa is one of India's fastest emerging home furnishing brands that provides all the Italian Luxury furniture brands of a modern and fashionable urban home under one roof. La Casa designs are influenced by the Italians who have always been known as the masters of design. We offer a complete end-to-end interior decoration solution specialising in high-end furnishings for homes, offices and hotels across the globe.
At Lasa Casa, you will find the most unique and exquisite range of designer home furnishings to give your home and office a distinctive look through a variety of styles, colours and materials. Our designer collection of home furnishings includes over 1000 varieties of the finest quality bedding, urban designer artefacts, crockery, wallpapers, rods & channels, and blinds & rollers, and a striking range of handmade soaps and jewellery. Our products have traversed across the globe to adorn the most high-end as well as sophisticated homes, offices and hotels.
Contact Details:
Phone: 011-47100116
Address: 3378, Block-Q Desh Bandhu Gupta Road, Karol Bagh,New Delhi, India
Email: [email protected]
Website: https://lacasaindia.com/
10. Lotus Furniture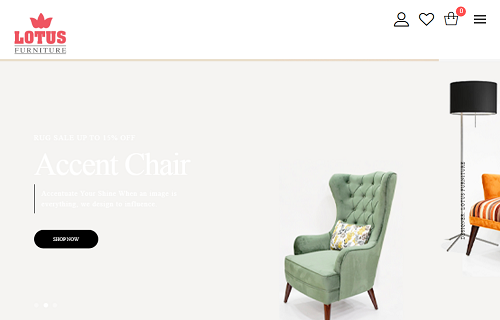 Lotus Furniture is a multi-brand showroom having a wide range of furniture from various brands. With its quality products, the company has changed the perceptions of many people about furniture. Maintaining leadership in its market segment through core values and hard work, the firm has become no. 1 in providing all types of Italian Luxury furniture brands related solutions in Patna.
Luxury Furniture Brands Lotus is the name of the trust that serves quality ply and engineered wood products in Patna.  The firm leverages its extensive experience and knowledge of wood products category to present trendy products with competitive prices to its consumers. We are a leading manufacturer & supplier of wood crafted products from 65 years with a diverse portfolio. It's been a brilliant, exciting journey for us with our thousands of happy customers.