Here is the list of Top 10 manpower consultancy Recruitment & Placement Agency who gives you the best service with names and contact numbers. If you are a job-seeker and looking for a job so you should register and submit your CV in this Placement Consultants in Chennai.
Here are the placement or recruitment consultants in Chennai who help you to find the best jobs according to you.
1. Zcodia Manpower Solutions (ZMS)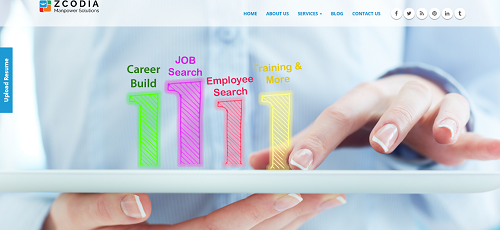 Zcodia Manpower Solutions (ZMS) was started with an intent to touch the Resourcing market and provide optimum solutions in the same area. Our team consist of experienced recruiters and Trainers. We also have tie-ups with various Training institutes. We intent to be the one-stop solution for anything related to resource engagement to training. You have a requirement we have the solution. Our services can be customized as per your scale of business. We are a dedicated team of professional consultants in Chennai & Bangalore offering top  of the  line  global  executive  recruitment  and selection services.
We are not a recruitment consulting in Chennai but a manpower strategic consulting firm with deep-rooted philosophy that no two clients are same and thus no two clients can seek the same solution. Accordingly, we are happy to tailor our manpower solutions to best suit you. Consult us now to know more about our innovative solutions also we doing GST Registration Services in Chennai.
Contact Details
Address : Plot no:3, Flat no:F3, Telophone Colony 1st Street, Adambakkam, Chennai-88.
Mobile Number: 9884220777
Email ID: [email protected]
Website: http://www.zcodiamanpower.com/
2. Impact Jobs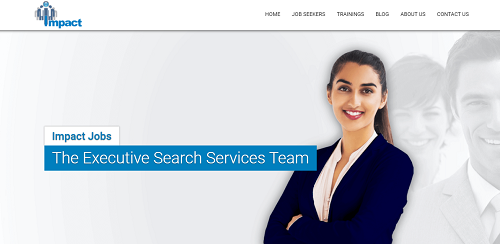 ImpactJobs is one of the leading executive search firms based out of Chennai. We have focused on quality service and have consistently ensured high value to our esteemed corporate customers in all engagements. We strive to be a true partner for corporates and job seekers in the world of executive search. This is necessary in order to identify the best fit for both parties. As an organization, we are passionate about being the best in industry and our client satisfaction rating is always 'outstanding'.
Contact Details
Address : 22, Anbalayaa Complex No. S1, Second Floor Thirumangalam Road (27th Street) Kambar Colony Anna Nagar West Chennai – 600040
Mobile Number: 044-43511444
Email ID: [email protected]
Website: http://impactjobs.co.in/
3. Perfect Manpower Consultants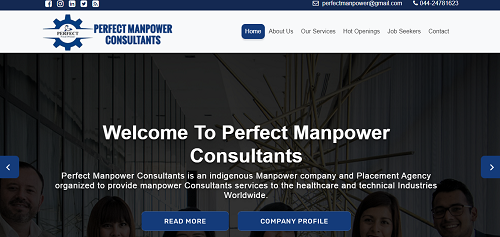 Perfect Manpower Consultants is an indigenous Manpower company and Placement Agency in Chennai organized to provide manpower Consultants services to the engineering and technical Industries Worldwide.
It is managed by highly qualified professional Manpower specialist consultants with several years of training and experience. Through a unique combination of skills, competencies, knowledge and favorable experience, Perfect Manpower Consultants is able to offer Manpower services ranging from Consultants to turn-key project implementation and operation right from the skilled technical & well experienced field working specialized professionals to the top level management.
Contact Details
Address : Door No,4/82, Survey No,117A,(Errikkarai road ( Near Sekkizhar School ), Kundrathur,Chennai- 69. LANDMARK: Lakeside Water Plant
Mobile Number: +91 8939806050
Email ID: [email protected]
Website: https://www.perfectmanpower.com/index.php
4. NASTECH CONSULTING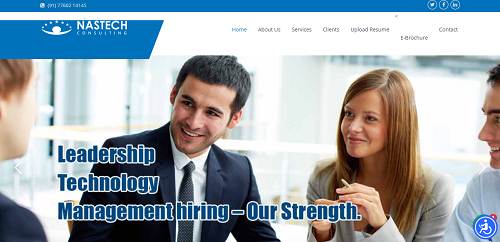 NASTECH CONSULTING Services is a global recruiting firm designed in locating skilled individuals and matching them with top companies for career placement within all areas of the Information Technology and Information Systems fields.
We pride ourselves in understanding the changes in market conditions and work with our clients and candidates in finding the best possible staffing solution or career to suit each individual's needs. Our service enables customers to gain efficiency in operations, minimize Costs, and keep to a strategy of staying lean, flexible and nimble.
And best of all, we truly believe in collaborative partnership to provide long-term value to our clients. Our solid corporate experience enables us to deliver the right people, with the right skills, at the right time.
Contact Details
Address : 1, First Main Road Shenoy Nagar, Chennai - 600030.
Mobile Number: (91) 77602 14145
Email ID: [email protected]
Website: http://www.nastechconsulting.com/index.html
5. Amoza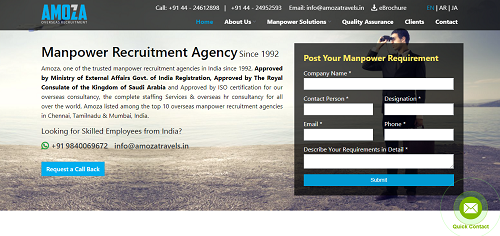 Amoza, a respected Overseas Recruitment Consultant in Chennai – India, offering end-to-end Manpower supply solutions. As a second-generation business, we carry over 25 years of experience in Manpower Supply, especially for Kuwait, Qatar, Saudi Arabia, Bahrain, Oman, United Arab Emirates, Malaysia, Singapore Japan and other countries with a reputation of value-based excellence and a basket of reputed clients, including blue-chip companies and Fortune 500 MNCs. Amoza manpower agency is ISO certified and is registered with the Ministry of External Affairs, Government of India for manpower recruitment.
What differentiates us is our approach and structure, which is designed with flexibility and satisfaction in mind. This effectively means that we are able to provide the correct match to every description and ensure a complete and holistic solution at all times.
Contact Details
Address : NO: 120, Greenways Road, Raja Annamalaipuram, Chennai – 600028
Mobile Number: +91 44 - 24952593
Email ID: [email protected]
Website: https://www.amozatravels.in/
6. Lifeline Placements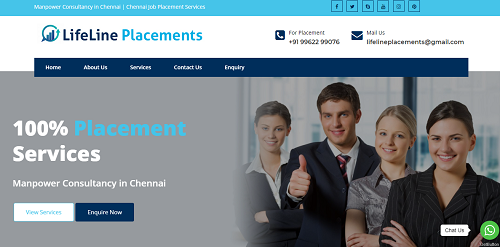 Our goal is to assist our clients in becoming more productive and profitable through the development of processes that utilize their employees' knowledge, skills and abilities to the fullest. We accomplish this by sharing leading-edge knowledge and practices in the area of human resource planning. This company is headed by Mr.V. Arun Kumar B.Sc, Our team of HR consultants work relentlessly to identify the best candidate for a particular job and making the best candidate /client match.
Contact Details
Address : New No.27, 3rd Floor, South West Boag Road, T.Nagar, Chennai - 600 017. Opposite Natural Parlour
Mobile Number: +91 99622 99076
Email ID: [email protected]
Website: http://www.lifelineplacements.com/index.html
7. Amor Management Consultants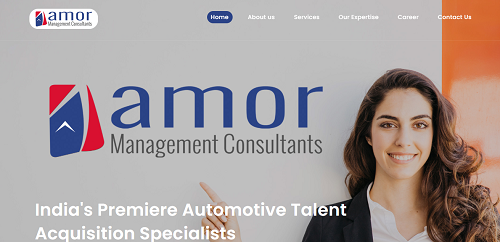 Team Amor brings 15+ years of experience, 5000+ placements, 100+ Leadership/CxO placements spread across Automotive, Energy and Manufacturing Domain partnering with the very best of Indian Conglomerates and Fortune 500 Companies PAN India.
A strong team who have grown into leaders with over a decade of experience with the organisation, Assured Quality Levels, Ability to leverage our large pool of talents and Excellent Network PAN India makes us a preferred Talent Acquisition Partners to most automotive companies across the country.
Contact Details
Address : New No. 126, Old No. 71, 3A, 3rd Level, Race View Tower, Guindy, Chennai, Tamil Nadu-600 032.
Mobile Number: +91-44-4008 6999
Email ID: [email protected]
Website: https://amormc.com/index.html
8. Goodwill Manpower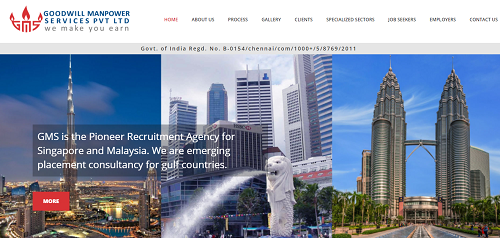 Let us proudly introduce our GOODWILL MANPOWER SERVICES PVT LTD, a highly renowned, leading and pioneer manpower recruitment organization with the permission to recruit 1000+ employees by the Government of India, Ministry of External Affairs. The track record of GMS is well known to the people of India, as our concern has been providing the best employment opportunities to our Indian youths for the last 4 decades. Our traditional and continuous contacts with the Leading Construction, PCM and Marine Companies of Singapore and Malaysia are our main sources for exporting manpower from India. GMS is efficiently caters manpower to Construction, MEP, Oil & Gas, Petrochemical, Automobile, Marine, Logistics, infotech, Production and Manufacturing Industry, Healthcare, Hospitality and many more sectors of Gulf Countries. Over the years GMS has earned the reputation of our clients by the perfect maintenance of operational skills, core efficiency and quality standards at all our division of services.
Contact Details
Address : New No 44/2 Old No 64/2, Srinivasa Perumal Sannathi 1st St., Royapettah, Chennai - 600014
Mobile Number: 91 984 104 6882
Email ID: [email protected]
Website: https://goodwillmanpower.com/index.html
9. VT Manpower Consultancy Services Pvt Ltd
VT Manpower Consultancy Services Pvt Ltd, a Leader in Manpower Recruitment Industry provides End-to-End Recruitment Solutions for all varieties of Industries. VT Manpower is backed up by a team of vibrant youngsters full of zest and driven by the urge to succeed and be the best. The Success story of VT Manpower relies on its qualitative approach and industries best practices. Our dedication and enthusiasm that has helped us achieve so much within a short span of time and have a strong clientele to our credit.

The stepladder from one man show to continuous jobs fairs is one of our greatest feats thereby maintaining a healthy and wealthy relationship with our clients as well as our candidates.
In a highly competitive market, VT Manpower Consultancy Services private limited has experienced exceptional growth. The reasons are as straightforward as our approach in doing business.
Contact Details :
Address : 23A, North Boag Road, T.Nagar, Chennai-600017
Phone : 9600069444
Email ID : [email protected]
Website : http://www.vtmanpower.com/
10. TechniSearch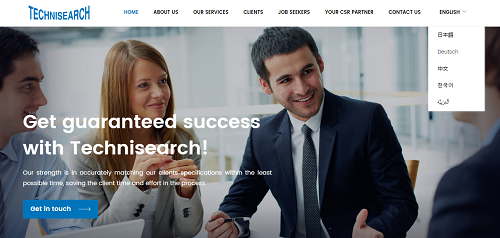 Founded in 1996, Technisearch has grown to become one of the leading Recruitment Agency in Chennai committed to helping clients and applicants reach their fullest potential. We have grown in leaps and bounds and now we are an India headquartered organization with office in Singapore. Technisearch's extensive network and comprehensive services establishes it as one of the most dynamic staffing professionals in the region for Domestic and International recruitment.
The successful mix of people at Technisearch from our dynamic management group to our dedicated administrative staff ensures our clients and applicants obtain optimal results. We at Technisearch believe in absolute customer satisfaction as a concept and to that extent maintain a customer satisfaction index through our customer service questionnaires which constantly helps us in meeting the ever-changing needs of our customers effectively.
Contact Details :
Address : 1/17a, Pinjala Subramaniam Street, T.Nagar Chennai – 600 017. India
Phone : +91 9940650301
Email ID : [email protected]
Website : https://technisearch.co.in/