Here is the list of  Top 10 Recruitment & Placement Agency in Lucknow  who will provide the best jobs for according to you . If you are a job-seeker and looking for a job as your convenient you may contact any listed placement consultant or recruitment consultant by calling them and submit your CV in this agencies. Here is the Top 10 Placement Agency in Lucknow with Address and Contact Details.
1. Rama Infotech Pvt Ltd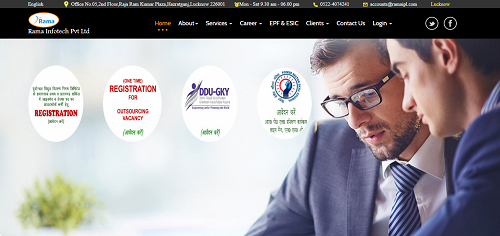 Rama Infotech Pvt Ltd is registered company at New Delhi. We are headquartered Lucknow with full fledged facilities to render effective Manpower Supply and deliver turn key Call Center Projects. RIPL(RAMA INFOTECH Pvt Ltd) is a management consulting firm specializing in Human Resource Out Sourcing to meet Supply requirement accurse several State Government Project needs.
We aim to provide Total Manpower Supply solutions to our esteemed clients with a customized focus on providing unique talent and Human resource fulfillment.
We are the vendor of choice for meeting manpower recruitment needs for the State Government of Uttar Pradesh and Government sponsored projects.
RIPL (RAMA INFOTECH Pvt Ltd) founded in 1998, started as exclusive and preferred solution providers for BSNL expanding their telecom footprint for in State of Uttar Pradesh. We have promptly met Supply requirements for several Government Projects in Large numbers, with a total of estimated 20,000 staff provided across the State as of date.
Contact Details:
Address : Office No.05, 2nd Floor, Raja Ram Kumar Plaza, Hazratganj, Lucknow 226001
Phone : 090565 45135
Email ID : [email protected]
Website: https://www.ramaipl.com/
2. VFS Consultancy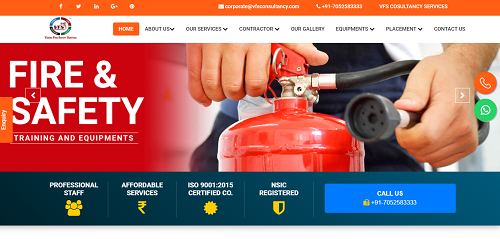 VFS Consultancy Services is one of the best fire safety consulting services Providing Company in Lucknow UP India.VFS consultancy Service is also Providing a many type of fire safety services
The mission of the VFS Consultancy is to save lives and protect property through emergency medical service, fire and rescue response and fire prevention. We respond immediately when any member of our community needs help with professional, effective and compassionate service.
Contact Details:
Address : F-10 , First Floor Khushnuma Complex , 7-Meera Bai Road , Near Dainik Jagran Chauraha , Hazratganj , Lucknow , U.P.- 226001
Phone : +91-7052583333
Email ID : [email protected]
Website: https://www.vfsconsultancy.com/
3. PS & PS security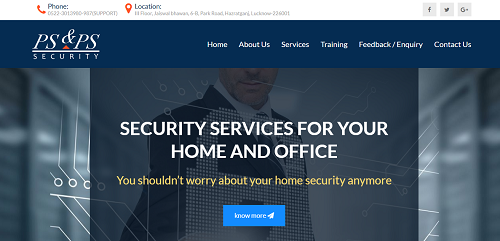 With appropriate authorities governing the laws from time to time. PS & PS security was established in year 2001 an is registered under Registrar of Companies, under labour act, at Lucknow. Within a short time span of four years, we have been able to successfully build this company as one of the fastest growing Security Organization in and around U.P., Uttaranchal and Delhi. Such rapid ascent is entirely by dint of sheer hard-work, sincerity of purpose, residence, optimism and most of all the high quality of service provided.
A fact reaffirmed time and again by the satisfaction of our distinguish clients. With the futuristic eye on the 21st century, our corporate goal aim at providing our client with infinitely superior, high tech, security standards. To be able to offer a truly, professional service and our offer includes. Technical expertise, and Assistance, Training and upgrading of security programmers, Facility management, Cash management, Event management and finally the control procedure of all activities. Since, security concerns are a matter of grave seriousness; extreme care is taken in the recruitment of security personnel. Ordinarily security personnel are required to have minimum standard of education, to meet the responsibilities of grade 'A' assignments.
Contact Details:
Address : III Floor, Jaiswal bhawan, 6-B, Park Road, Hazratganj, Lucknow-226001
Phone : 9839129770
Email ID : [email protected]
Website: http://perfectsecurity.co.in/index.html
4. Mavericks Placement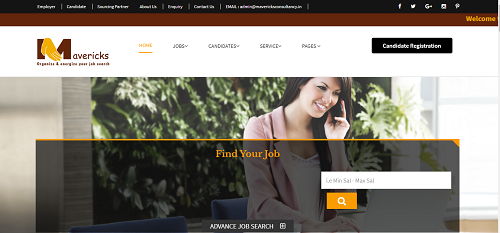 MAVERICKS Placement is a manpower-recruiting agency in Lucknow established since the year 2010 We take out newspaper ads & conduct marketing calls to generate data for enrollment. It is the organization goodwill policy that we don't charge any registration feesduring enrollmentfor the convenience of the candidates.We, at the time of registration, conduct an interview of the candidate to judge their capability. Thereafter we place the candidate's CV in respective job folders. At present we are having nearly 2,000 candidates from all sectors.om all sectors.
MAVERICKS Placement has contact with Chairman / HR Head of organizations. Depending on the employers demand, we line up data for short listing. The short listed candidates are finally lined up for interview.
Contact Details:
Address : 5, Park Road, Near Civil Hospital, Opp, Center Court Building, Hazaratganj Lucknow (U.P.) UTTER PRADESH, Pin-226001
Phone : 7311139704
Email ID : [email protected]
Website: https://www.mavericksconsultancy.in/Default.aspx
5. Adecco Group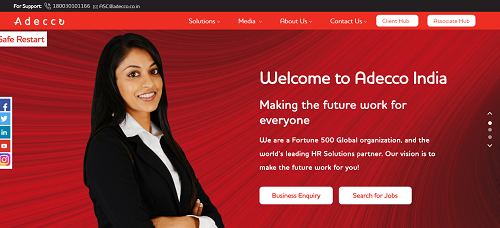 The Adecco Group, India, does not collect any fee/s from the candidate for recruitment. The Adecco Group, India employees, do not ask for any fee/payment; they are not allowed to or authorized to collect any fees from the associate, candidate, or client. The selection of a candidate/associate is purely based on merit as per the defined process. In case anyone demands a fee or payment from you at any stage of the onboarding process, kindly alert us by calling on 08068407399 or write to us at [email protected].
If your query is related to PF, write to us at [email protected]
For all other associate queries, write to us at [email protected]
For business related and media inquiries write to us at [email protected]
Contact Details:
Address : 4th Floor, Above Canara Bank, Rohit Bhawan, Sapru Marg,Lucknow - 226001
Phone : 9071577324
Email ID : [email protected].
Website : https://www.adecco.co.in/
6. Arinem consultancy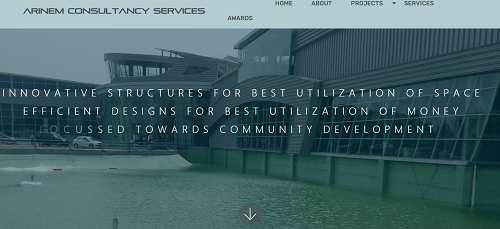 "ARINEM is a design studio offering consultancy for ARchitecture, Interior design, Infrastructure, Engineering and Management Services. ARINEM started its journey way back in 1995 with a name "Architect's plus" rooted by the experienced directors. Our vision was to bring in par excellence to the architectural services. Working in various sectors and mainly focused towards community development with innovative structure and service planning for best utilization of money. We believe that as architects we hold this responsibility of shaping the spaces that influence the inhabitants be it a house, a restaurant, a hospital, a hotel, a hostel, an institute, an office or a resort, thus it's essential to create spaces that provide both physical and emotional comfort.
Contact Details:
Address : 1st Floor, Akash-II,31, Gokhle Marg, Lucknow - 226001 , U.P. (India)
Phone : +91 522-4107252
Email ID : [email protected]
Website : http://www.arinem.com/index.html
7. Niftel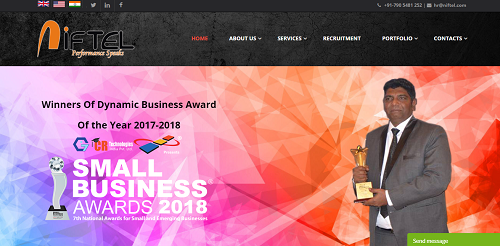 Since our inception which happened in the year 2011, We are a progressive multinational conglomerate which specializes in an industrially topical verticals like Business Process Outsourcing & an exceedingly significant domain of Digital Marketing. Niftel is known for It's eccentricity and has a thing for rendering out-of-the box solutions to labyrinth conundrums of the business and technological world .Not to mention the outsourcing world and that too extensively.

Niftel Communications Pvt. Ltd has cuts it's teeth in satisfying its client's through its unconventional business s acumen and cutting-edge intellect .

Pertaining to the team base Niftel Communications Pvt Ltd comprises of over One thousand true-to-the end employees which painstakingly has made the name of Niftel Communications second-to-none in the fraternity of Lead Generation & customer service .We as a group firmly believes in finding profound insides by investing in cutting-edge technologies of the contemporary status-quo of the Outsourcing bandwagon.
Contact Details:
Address : A Block, 3rd floor, Soorajdeep Complex, Jopling Road, Hazratganj, Lucknow-226001 India.
Phone : +91-790 5481 252
Email ID : [email protected]
Website : http://www.niftel.com/
8. V M Placement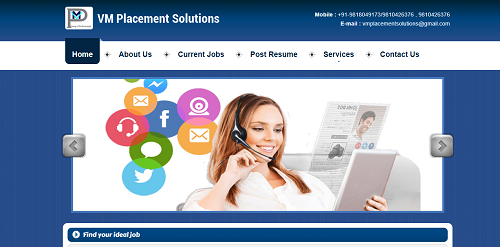 V M Placement Solutions is one of the experienced and reputed placement and recruitment agencies in Lucknow with their office in Greater Noida, Uttar Pradesh. As an efficient company, we provide wide range of services to the clients and candidates, which include Placement Services, Manpower Recruitment, Career Consultant and HR Services. We have maintained a well-organized database in India, to meet the manpower requirements from Power Industries, Automobiles Industries, FMCG, Engineering industries and others, anywhere across the country. Because of our vast experience in the industry we are able to match the right candidate with the most suitable job. We offer our services on timely basis and make sure that we are able to meet the expectation of the client and candidates both. We also have a branch in Gurgaon to offer quick and efficient solution to clients and candidates both. V M Placement Service Pvt. Ltd was established in the year 2002, under the headship of Mr. Pramod Kumar Dwivedi. He has always motivated the team and helped us achieve a great success in the market. We are backed by a team of experienced and well qualified professionals who conduct screenings to determine the inherent qualities of a candidate.
Contact Details:
Address : Shop No 7, First Floor F S Plaza, Jagat Farm, Gama-IST, Gautam Budh Nagar, Greater Noida, Uttar Pradesh - 201308, India
Phone : +91-9818049173
Email ID : [email protected]
Website : http://www.vmplacement.in/
9. Galaxy Resource Pvt. Ltd.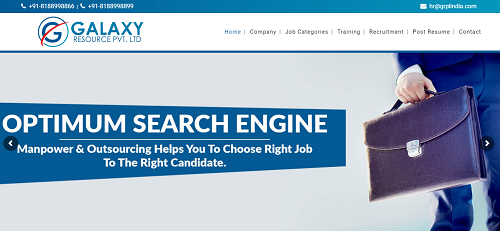 Galaxy Resource Pvt. Ltd. is a collection of great thoughts and minds that bridges the fragments of both Employers and their prospective recruits. Our system is aimed to serve both categories at the utmost efficiency. We have a brilliant team flowing with an effervescent stimulation of ideas and innovations. Every single GRPL'S mind is so attuned to the system simultaneously and continually offering newer ways to enhance and increase the efficiency of the recruitment system. Our energies are directed from the very fact that we enjoy doing our best. Our concrete beliefs lie in a fact that Recruitment isn't just about placing an employee in his position, but it also relays on his complete satisfaction and about becoming a member into an ever-growing system.
Contact Details:
Address : 2nd Flor Pc Jain Building, 18 Madan Mohan Malviya Marg Lucknow
Phone : 9984703333
Email ID : [email protected]
Website : http://grplindia.com/
10. Holding Hands People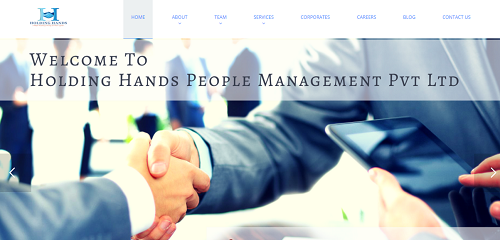 "Holding Hands People Management Pvt Ltd" is a People Consultancy organization based at Lucknow that offers services in the field of HR and Education mainly to UP and NCR region. Holding Hands was founded by Abhishek Singh as a Sole Proprietor in 2015 and later joined hands with Harshad Shukla to transform it into a Pvt Ltd company in Feb, 2017. This organization, as the name suggests, has been setup to partner and support organizations and individuals in their growth, through the solutions we offer, with a visible sense of ownership and care.
Contact Details:
Address : C-2456, Near Vivekanand Park, Indira Nagar, Lucknow, U.P. – 226016
Phone : +91-522–4956917
Website : http://hhpeopleconsultancy.com/index.html