Here is the list of Top 10 manpower consultancy, Recruitment Consultants In Bhopal & Placement Agency In Bhopal who gives you the best service with names and contact numbers. If you are a job-seeker and looking for a job, So register and submit your CV in this 10 placement consultancy in Bhopal.
Here is the list of Placement & Recruitment Consultants in Bhopal who will help you to find your first job.
1. Amrit Consultancy®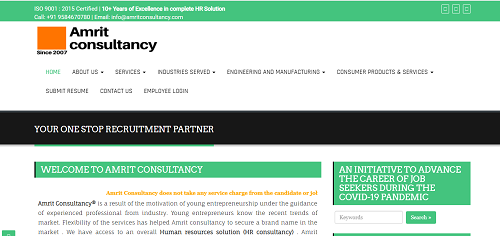 Amrit Consultancy® was established with a vision to provide world class workforce solutions to organizations and individuals alike. Amrit Consultancy is a one stop shop for providing entire gamut of high impact HR Solutions to organizations and candidates seeking growth, performance & satisfaction. Over the years, we have built our credibility & have emerged as a service partner of choice with many multinationals & Indian organizations alike.
Our competitive advantage is simple, we have a dedicated team of HR professionals having significant industry experience . Our only aim is to provide a human edge to our clients in a competitive market like India
Contact Details
Address : 72, Aditiya Avenue Zone-II, Maharana Pratap Nagar, Bhopal, Madhya Pradesh -462011
Contact Number: 9584670780
Email ID: [email protected]
Website: http://amritconsultancy.com/
2. Vishwakarma Consultancy Services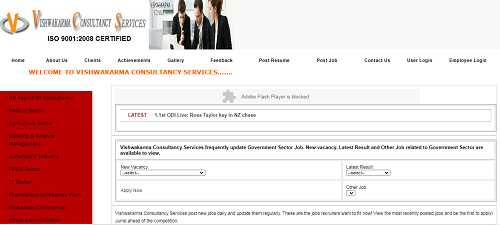 Vishwakarma Consultancy Services has been established with the objective to provide reliable and standard services to the clients. The orginzation has been registered under 50640/BPL/CE/09 ,Department of Labor with the license number. Currently, the organization provides its overseas service to valued clients from its office premise at national.
The continued growth and success of its clients, witnessed by Vishwakarma Placement Consultancy Services in Bhopal is the evidence of the crucial role it plays in the rapidly changing industrial business environment worldwide. Vishwakarma Consultancy Services has launched a series of industry specific initiatives, which have re-energized the manpower recruitment service, and served to consolidate Vishwakarma Consultancy Services's role as the gateway to the huge emerging industry all around the world for Overseas Studies.
Contact Details:
Address : Plot No 18 Office No. S-2 Top Floor Liberty Complex, Near Batra Hospital, Jyoti Talkies Square, Bhopal, MP
Phone : 9907392902
Email ID : [email protected]
Website : http://www.vhrservices.org/
3. MPCON Ltd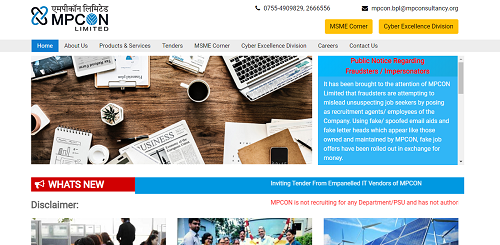 MPCON Ltd., is a professionally managed Technical Consultancy Organization Promoted by Apex Financial Institutions, PSU Banks and various State Govt. Corporations. Established in 1979, it is the premier consulting organization in Central India, and has consistently endeavored to provide quality consulting services and created a niche market for itself. The key element of MPCON's progress has been to constantly diversify its portfolio and add new services with the requisite competence.
The core expertise of the company lies in executing project consultancy assignments and training & capacity building in the field of livelihoods promotion. MPCON promotes entrepreneurship in the state of M.P & Chhattisgarh and provides need based consultancy services including Consultancy on IT, Environment & Energy Projects, Rehabilitation Studies for Sick Units, Consultancy on Agro-based & Food processing industries.
Contact Details:
Address : Ground Floor, Rajiv Gandhi Bhawan-2 35, Shyamla Hills Bhopal 462002
Phone : 0755-4909829
Email ID : [email protected]
Website : https://www.mpconsultancy.org/
4. Ekluvya Consultancy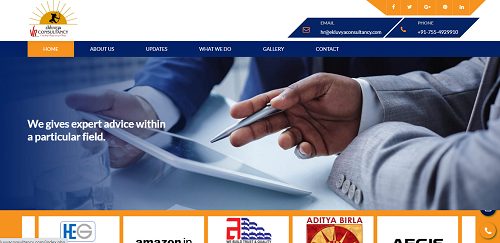 Ekluvya Consultancy has emerged as a Trusted Manpower Recruitment and Placement Firm, located in Capital of M.P. BHOPAL. We have been operating since the last over 5 years. Today, Ekluvya Consultancy has grown from a humble beginning into the top most HR consultants in the M.P., sought after by leading companies for meeting their manpower requirements in Bhopal locally and nationally- a reputation gained through sheer dedication, commitment and timely fulfillment of obligation. We recruit across industries and provide the best solutions to many MNCs and leading Indian business houses. Over the years we have been serving as a catalyst in bringing together career seekers and employers from across the Capitals & Metros of India. With blending the needs of recruiters with the aspirations of job seekers, Ekluvya Consultancy provides a platform where both sides come close, identify each other's requirements and make informed decisions.
Contact Details:
Address : Shop 13 First Floor Narmada Bakery, Near Minal Gate No.1, JK Road, Durgesh Vihar, Bhopal, M.P.462041
Phone : 8109801735
Email ID : [email protected]
Website : http://ekluvyaconsultancy.com/index.php
5. GenNext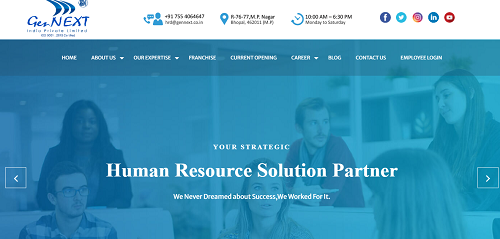 GenNext is a leading and fast progressing Manpower recruitment and Executive search firm in Central India providing its services to various sectors all over the India. We focus mostly on 'Executive Search' for Managerial & Top management positions. We deal in all disciplines viz Automobile, Consumer Durable, Cement, Chemical, Engineering, FMCG, Fabrication, Power Plant, Pharmaceuticals, Textile & IT Industry, Turnkey Projects.
With the onset of globalization, the need of skilled human resources is felt strongly across various industrial verticals. Technical ingenuity and distinct business approaches again underlined the importance of identifying and retaining the right candidates at the right positions. With a clear insight into the changing business dynamics and enhanced proficiency in tapping the best talents, GenNext has come to the forefront of human resource management.
Contact Details:
Address : R-76-77, IInd Floor, Zone II M.P Nagar, Bhopal 462011 (M.P)
Phone : +91 755 4064647
Email ID : [email protected]
Website : https://www.gennext.co.in/
6. Rozgaarwala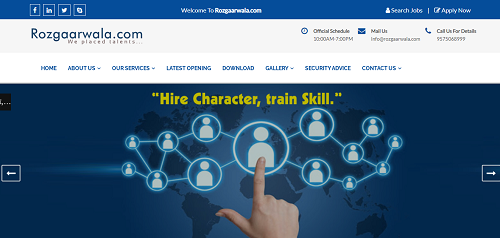 Rozgaarwala.com is a leading HR and business management recruitment firm ensures that our clients get the best talent available in the market. Our blog keeps you updated with latest human resource trends, news, best practices, and offer a few tips and suggestions related to the talent research industry.
Rozgaarwala.Com was founded in 2016 by Mr. Parikshit Shukla, the Co-founder and MD. Minimal infrastructure, handful of clients and a courageous soul, this is how Rozgaarwala.com came into existence. The aim was to replace the old patterned recruitment agency in Bhopal with the unique approach, unbeatable process and proprietary technology, to source and screen the candidates. By giving clients access to remarkable talent research experiences, we are changing the meaning of manpower consultancy and revolutionizing recruitment industry.
Contact Details:
Address : 3rd Floor, Jaiswaal Tower, Shastri Bridge, Front of Nana Infotech, Jabalpur, M.P. , India
Phone : 9575068999
Email ID : [email protected]
Website : http://rozgaarwala.com/Default.aspx
7. Spark Bpl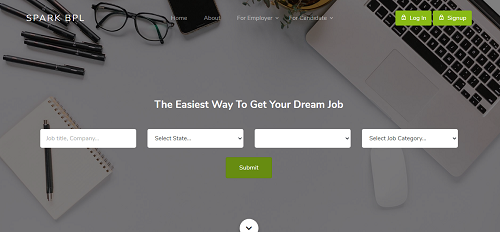 Spark Bpl offers millions of the latest job listings, combined with a growing database of company reviews, CEO approval ratings, salary reports, interview reviews and questions, benefits reviews, office photos and more. Unlike other job sites, all of this information is shared by those who know a company best — the employees. In turn, job seekers on Spark Bpl are well-researched and more informed about the jobs and companies they apply to and consider joining.
Contact Details:
Address : Above woodland Bittan Market Arera Colony Bhopal, bhopal, Bhopal, Madhya Pradesh 462016
Phone : 9111958954
Email ID : [email protected]
Website : http://sparkbpl.com/
8. Lakkho HR Consultants Pvt. Ltd.
Lakkho HR Consultants Pvt. Ltd. was originated with an idea of providing consultancy services to the Corporate in the areas of recruitment, manpower requirement, training and research. It is the leading Manpower Consulting Firm providing an array of Services for the manpower needs of various sectors.

Lakkho HR Consultants Pvt. Ltd. is aiming to be the top Recruitment / Selection and Executive search firm in India and planning to expand its network. Our services are made available all over India as well as abroad . With its ethical foundation, value system and result oriented service delivery, Lakkho Consultancy today is an extended HR arm to its clients and a trusted Placement Consultancy in Bhopal organization to the Job Seekers.

Professional HR Team is headed by its Promoters having vast Industry Knowledge and expertise. With a huge data-bank of quality candidates we can help you solve any requirement for critical individual skills. On a more systematic basis, we help employers secure the right candidate for their requirements; this relies on our core skills : identifying individuals, assessing and screening them for suitability, initiating and facilitating interviews. We are a company that realizes that it is a benefit to our customers to be a specialist in a few areas rather than a generalist in many.
Contact Details:
Address : Shop No. 01 , Lower Ground Floor, Shri Mayaramji Complex, Lalita Nagar Bus Stop, Kolar Road, Bhopal, Madhya Pradesh - 462042
Phone : 7566664808
Email ID : [email protected]
Website : http://www.lakkho.com/
9. Aishani Placement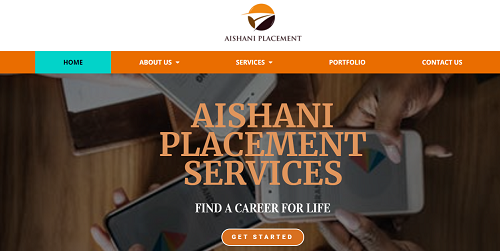 Aishani Placement Services is a famous name in the placement industry of Madhya Pradesh. This placement firm is the led by Ms. Paridhi Pandey. She laid its foundation in Bhopal in the year 2018. She and the entire workforce of Aishani Placement Services is working hard to maintain the competitiveness in the placement consultant in Bhopal.

We are backed by a team of professional employees. They are well-versed with the latest requirements in the placement industry and based on those standards, they assist companies and job seekers alike. Their dedication towards the work fetches us fresh clientele on a daily basis.
Aishani Placement Services is engaged in offering different services to you. We provide the services of an HR consultancy and Career consultancy. All services are executed by the professionals from the placement domain. The precision in their work helps job seekers and companies in achieving their goals.
Contact Details:
Address : 206, Shrishti Complex, Top Floor,Near Manohar Dairy, Zone-1, MP Nagar, Bhopal, 462023
Phone : 8839645150
Email ID : [email protected]
Website : http://aishaniplacementservices.com/
10. Selection Point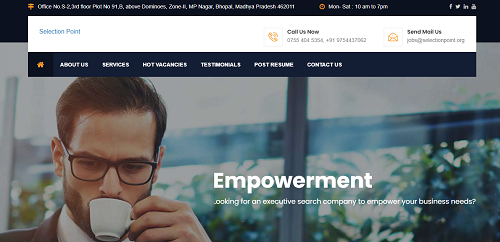 "Selection Point is one of the leading recruitment companies in Bhopal and is prominent global player providing its services to large multinationals and big business conglomerates. It is currently serving more than 1100 companies for their manpower needs across pan India & international markets like US, Europe, Far East & Middle East."
Contact Details:
Address : Office No.S-2,3rd floor Plot No 91,B, above Dominoes, Zone-II, MP Nagar, Bhopal, Madhya Pradesh 462011
Phone : +91 9754437062
Email ID : [email protected]
Website : https://selectionpoint.org/