Here, we've laid out a few of our favorite end table décor tips. Use them to refresh a kitchenette, bedroom corner or even a cozy reading nook; wherever you feel most inspired is the perfect place for a chic end table in MUMBAI
An end table is a living room table or 'stand' designed to be paired with a sofa, recliner or other seat. While the original purpose of the end table was to make it easy to access drinks, books, reading glasses and other common 'lounging' essentials, modern end table designs have evolved into such 'chic' statement pieces that it has become the norm to invest in an end table simply for the visual style alone.
End Table Style Tip #1: Stick to 60-30-10; stick to three colors in your end table décor, allotting 60% to one, 30% to the second and 10% to the third.
End Table Style Tip #2: Use the end table to welcome guests. Place it in your hall or entryway to create a stylish reception area. An end table in the entryway is also the perfect place to stash your keys, wallet and other on-the-go essentials when you come home – and an easy way to grab them when you're headed out the door.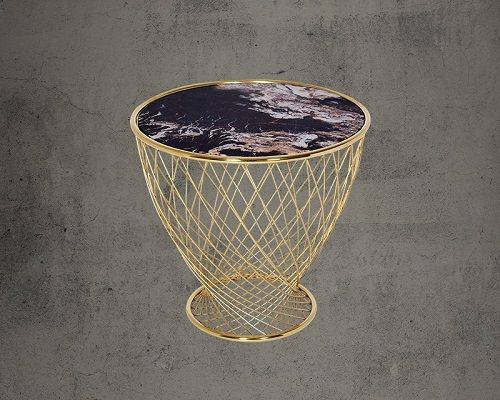 When decorating an end table, the biggest thing to remember  is 'minimalism.' To make them easy to style and fit in small spaces, end tables are often on the smaller side, which means that styling an end table with more than two or three decorative accents can easily create a cluttered or overpowering aesthetic.
List Of Top 10 End Tables : When it comes to end tables, one of the most common misconceptions is that they are always synonymous with nightstands; while they can be interchangeable, nightstands and end tables serve inherently different purposes. Nightstands are designed to make it easy to reach for things while lying in bed. End tables are designed to make it easy to reach for things while sitting down. Nightstands are used to conceal bedroom clutter. End tables are used to balance out or fill in any 'awkward' gaps of a living room. As a result, nightstands are generally taller and offer more storage capabilities than end tables, and end tables generally keep the focus on surface space and a streamlined, easy-to-move and –style shape.