Furniturewalla FW is the definitive source for complete sofa sets, imported luxury furniture, and home décor. A sofa is usually the centerpiece of the drawing-room and dictates the use of all support pieces. Select a style from classic, edgy modern, chic fusion, clean-lined or elegant, and express with your Furniturewalla sofa set. A creative sofa configuration like the modular or sectional sofa expands the usage options and helps in easily resetting the look of the space. Depending on your space, choose any configuration of 1 seater, 2 seaters, 3 seater sofas. Visit our signature luxury furniture stores in Mumbai, Delhi, Bangalore, or Hyderabad, browse our select collections in Fabric, Leather, or faux leather, and transform your home.
List Of Top 10 Furniture to Buy Online :
Wall Clock in antique champagne mirror finish with roman numerals.

Product Dimensions :
407.0 x 70.0 x 604.0 mm
This 3+1 seater sofa set is the perfect addition to any living space looking to add a modern classic feel. Crafted beautifully with stainless steel legs in a gold finish and upholstered in luxurious velvet. It is accented with button tufting on the side & back with a high polished stainless steel frame.

Product Dimensions :
Three Seater : 2108.0 x 838.0 x 737.0 mm
Single Seater : 914.0 x 838.0 x 737.0 mm
A traditional pendant light gets a glamorous upgrade in this four-light chandelier! Crafted of metal in brass finish, this fixture features an open orb frame composed of clear glass faceted prisms.

Product Dimensions :
496.0 x 229.0 mm
Coffee table in wood with vintage look with antique gold rivets. The table has 2 drawers with leather handles.

Product Dimensions :
1245.0 x 737.0 x 464.0 mm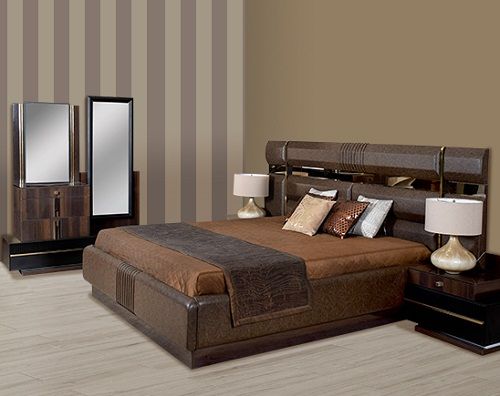 This bed creates a glamorous living in a bedroom. This gorgeous bed ensures an optimum level of style & luxurious living. The bed comes in fully upholstered in faux leather with glossy gold metal trim with smoked mirror on the headboard. The bed comes with spacious hydraulic storage.
The gorgeous bedside table is in black glossy & dark walnut veneer finish with two drawers with gold metal handle. It has led light in the base adding to the mood of the bedroom.
The gorgeous dresser comes with two smokey brown mirrors in black glossy & dark walnut veneer finish. The dresser has drawers & storage space with led light in the base adding to the mood of the bedroom.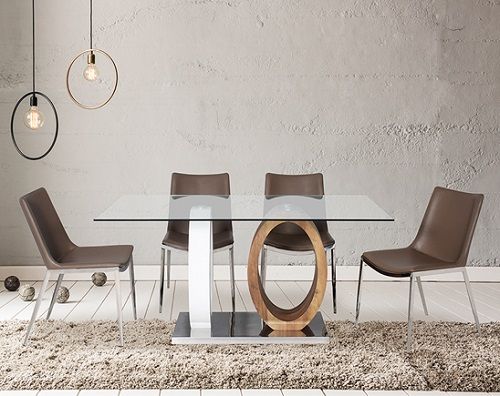 6 seater rectangle dining table with clear tempered glass top with base in oak & stainless steel bottom plate. Dining chair upholstered in faux leather with high polished stainless steel legs.

Product Dimensions :
DiningTable : 1601.0 x 902.0 x 775.0 mm
Chair : 502.0 x 610.0 x 845.0 mm
Decorative Goblet T-Lite holder in champagne glass and antique gold aluminium base.


Product Dimensions :
Large: 212.0 x 591.0 mm
Small : 212.0 x508.0 mm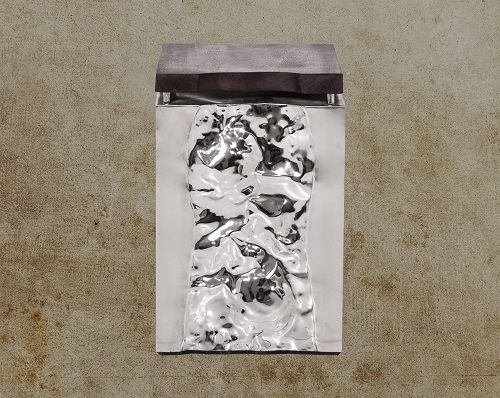 Balinese stool with brown suar wood top & hammered stainless steel base. This eye-catching stool lends luxurious rustic flair to any space.

Product Dimensions :
305.0 x 305.0 x 457 mm
Rectangular wall mirror with tawny curved mirror border in rich contemporary design.

Product Dimensions :
794.0 x 39.0 x 1188.0 mm
Wing arm chair upholstered in velvet fabric with tufted back and seat with steel rivets on the arms. Legs in brown oak with wheels in front.

Product Dimensions :
902.0 x 782.0 x 820.0 mm