Though the medical industry is growing leaps and bounds, it is rather imperative to understand the diagnosis before jumping into the treatment. The less acknowledged but highly important of the intrinsic medical industry is the diagnostic industry which with its preventive, rather than curing attribute offers a plethora of early diagnosis before the sun sets down on an individual's health.
This industry is especially of importance in current times where never heard before diseases are cropping up, thanks to the increasing environmental hazards. Unfortunately, the capital city of Mumbai has been in headlines for its thick smog, making one gulp of the air equivalent to consumption of 15 cigarettes. Diagnostic Centre in Chembur have been on the run trying to determine the root cause of
List of Content :
1. Vcare Imaging
2. Sunflower Diagnostic
3. Akshar Diagnostics
4. DR PATILSPATHLAB
5. DIVINE
6. SNG Diagnostic
7.  Alpine Diagnostic
8. IGenetic Diagnostics
9. ICARE
10. JANI MEDICAL

1. Vcare Imaging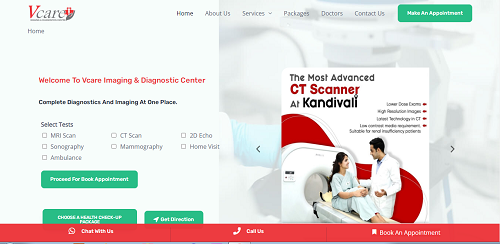 Our mission is to provide world-class facilities and strive to provide timely & accurate reports with compassion & care. Our Radiologists work hand in hand with our highly trained technologists to ensure you are at ease during your routine.
A Premier health checkup packages Provider with Multiple Diagnostic & Imaging Services Under One Roof. Fully Automated Computerized Laboratory with End to End Diagnostic Center In Kandivali and Imaging Solutions Under One roof.
Our Experienced and Dedicated Team Make Sure You Receive the Most Effective Treatment in Those Times of Worry.
Contact Details
Address : Row House No. 3, Crystal Lawn Society, Near Suruchi Hotel Thakur Complex, Kandivali (E), Mumbai-400101
Mobile No : 9819577304
Email ID : [email protected]
Website : https://vcareimaging.in/
2. Sunflower Diagnostic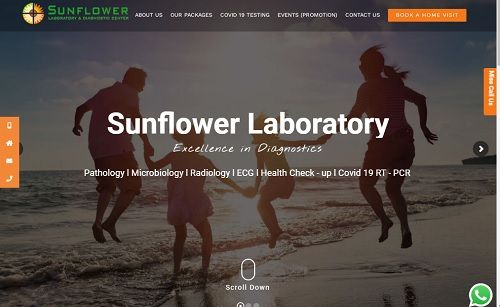 Sunflower Laboratory and Diagnostic Centre in Chembur was established in 1998 by Dr. Vipul B. Patel, M.D. (Pathology) and Dr.Darshana V. Patel, (MBBS) with the aim of providing high quality diagnostic service to North-Mumbai. It has been designed using principles of "Good Laboratory Practices "and "Lean Concept", with an optimal utilization of space and efficient work flow.
Our center is a prime example of world-class independent diagnostic facility in India with more than 23 years of experience in providing quality diagnostic services and performing more than 400000 tests/year. We are equipped with a range of more than 50 fully automated diagnostic equipment having capacity of performing more than 3000 tests/hour. This combined with a well-trained and experienced team we assure our clients high-quality diagnostic service.
Contact Details
Address : Keshav Kunj, Marve Road, Opp. Adarsh Bus Stop, Malad (West) Mumbai – 400064
Mobile No : 7777017316
Email ID : [email protected]
Website : https://sunflowerlab.net/
3. Akshar Diagnostics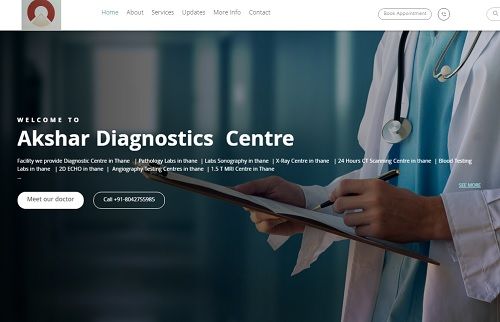 Facility we provide Diagnostic Centre in Mumbai |pathological labs near me  Sonography | X-Ray Centre in Mumbai | 24 Hours CT Scanning Centre | home blood test  Labs | 2D ECHO | Angiography Testing Centres | 1.5 T MRI Centre Akshar Diagnostics Centre has been formed by Dr.Girish Yevankar who is trained in Imaging and radiology at KEM hospital Mumbai and Nanavati Hospital, under guidance of Dr.Deepak Patkar. Dr.Deepak Patkar is a guide, teacher, renowned speaker, excellent radiologist practicing in Navi Mumbai and Chembur for last 20 years. The goal is to provide fast, reliable diagnostic services in Chembur to patients. » Anaesthesia facilities are available for paediatric patients.
Contact Details
Address : Dhanalakshmi estate, near ace Business Centre Ground Floor, Near Navneet motors, LBS Road, Gokul Nagar, -400 601
Mobile No : 08042755985
Email ID : [email protected]
Website : https://www.akshardiagnostics.in/
4. DR PATILSPATHLAB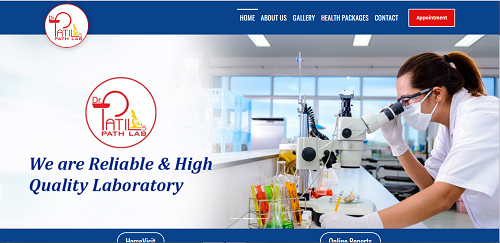 Dr Patil's Path Lab we realize that accurate diagnosis is very critical for superior clinical outcomes. We have brought together key imaging and laboratory services to provide you with integrated diagnostic facilities under one roof. With a team of highly experienced and efficient staff, we provide services strictly adhering to quality standards.
We, at Dr Patil's Path Lab work together to build a remarkable list of partners providing exceptional quality diagnostics services to its customers through a very competent network of labs and home sample collection facility.
We work towards the best capacity utilization of Diagnostic centres Chembur and hospitals and we are glad we are able to improve patient in-flow volumes, reduce costs, improve quality and enhance service delivery yardsticks.
We offer a broad spectrum of Pathology services all designed to provide Physicians and their Patients with the most accurate and diagnostically meaningful results. Our Laboratory provides you with a Wide range of Analysis including Hematology, Clinical pathology, Microbiology, Biochemistry, Histopathology, Cytology, Immunoassay, etc. Accuracy and Precision is our Motto. Hospitals are kept updated in abnormal reports. The turn around time(TAT) is very less so that treatment can be advised faster. Urgent reports, Online reports, SMS alerts, Reports on whats ap on request. We have several collection centers across Mumbai. Friendly, professional, caring Staff. Highly trained & board-certified technologists. In-Network with most insurance payers. Special discounts will be given for senior citizens. Home visit is just a call away. You have a choice when it comes to where to have your diagnostic testing performed. Find out why both patients and their physicians choose Dr Patil's Path Lab.
Contact US:
Address: C2 , 103, Sarova Tower, Opp Sai Baba Mandir, Samita Nagar, kandivali East, Mumbai
Mobile : +91-8530480758
Email ID: [email protected]
Website: http://drpatilspathlab.in/
5. DIVINE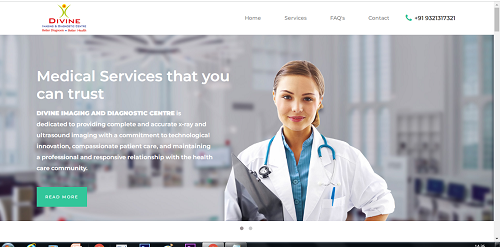 digital mamography in kandivali is a form of X-ray imaging Centre, where digital X-ray sensors are used instead of traditional photographic film. Advantages include time efficiency through bypassing chemical processing and the ability to digitally transfer and enhance images. Also less radiation can be used to produce an image of similar contrast to conventional radiography.
Instead of x ray centre in kandivali , digital radiography uses a digital image capture device. This gives advantages of immediate image preview and availability; elimination of costly film processing steps; a wider dynamic range, which makes it more forgiving for over- and under-exposure; as well as the ability to apply special image processing techniques that enhance overall display of the image.
Contact US:
Address: 5-6, 1st Floor, Kandivali Kamalvan CHS M.G Road, Dhanukarwadi,
Kandivali (W)Mumbai - 400067.
Mobile : : +91 93213 17321
Email ID: [email protected]
Website: http://divinediagnostic.com/
6. SNG Diagnostic
SNG Diagnostics & Medical Centre is established in 2012 and is emerging as one of the most technologically advanced Diagnostic center in Chembur (west)area
SNG Diagnostics offers a full array of diagnosis lab near me With cutting edge technologies and trained specialists, we are able to provide diagnoses for various disease areas and medical problems. Timely, reliable services and emphasis on quality are the key attributes that makes SNG the most preferred diagnostics center.
SNG Diagnostics is a state-of-art centre designed with a patient-friendly ambience to create the ideal setting for patients undergoing a diagnosis or medical check up. All examinations are conducted in private screening rooms for your privacy. With patient convenience and comfort in mind, the centre is able to conduct medical tests and furnish a complete medical report for interpretation by Doctors with a minimum turnaround time.
With our unique packages and same-day results, you'll appreciate the ease and efficiency offered by our Centre. As a leader in the early detection of serious illnesses, we have the expertise and motivation to provide you with the comprehensive testing and attention you need.
Contact Details

Mobile No: 022-29671414
Email ID: [email protected]
Address: Ground Floor, Eden Garden, Near IDBI Bank, Opp. MCA Ground,
44ft Road, Mahavir Nagar, Kandiwali (W), Mumbai - 400067
Website: http://www.sngdiagnostics.com/
7.  Alpine Diagnostic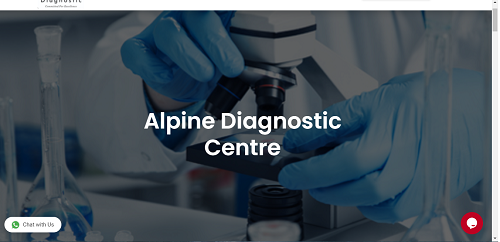 Alpine Diagnostic-Committed to Excellence as said in our tagline we strive to bring quality care by precision in diagnosis for better treatment decisions and patient care We at Alpine Diagnostic Centres in Chembur, specialise in providing broad range of diagnostic tests and health screening services at affordable prices on time. Due to Alpine Diagnostic specialised and quality testing services we are awarded with NABL Accreditation. Our state-of-the-art diagnostic equipments, expert team of doctors, paramedics and quality control laboratory practices, prompt and accurate diagnosis makes us the most trusted One-Stop Destination' in Thane for all preventive health and diagnostic needs.

Alpine Diagnostic was started with the vision of providing high quality personalised pathology services accessible to each and everbody for timely detection of disease and patient care. We specialize in Clinical Pathology Biochemistry Haematology, Histopathology Serology and Microbiology Recently we have also set up well equipped Molecular Division for COVID 19 testing and the results are given within 24 hours. To serve our patrons better and on time we have a wide network of collection centres approved by ICMR and government under minimum TOT for diagnostic centre.
Contact US:
Address: Alpine Diagnostics,Plot No. 21-Y, Wagle Industrial Estate, Thane (W) 400604
Mobile : 8657404977,
Email ID:[email protected]
Website: https://www.healthcarediag.com/
8. IGenetic Diagnostics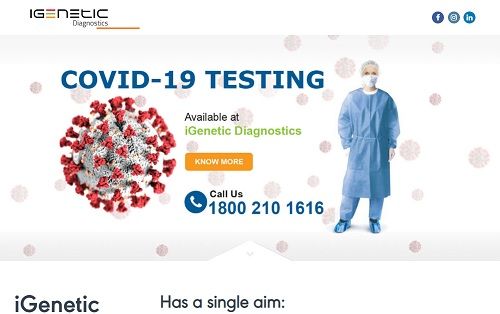 Founded by a strong team of scientists and technologists with research mindsets, iGenetic Diagnostics offers clinically relevant differential diagnosis panels in addition to a highly accurate range of individual laboratory tests. With a well designed, global quality compliant infrastructure, iGenetic Diagnostic Centre in Chembur offers a wide menu of pathology tests including advanced molecular diagnostics, cytogenetics, genetic sequencing and all commonly required routine tests.
Contact Details
Address : Transmission House, Plot No.6/19, Compound No.82, Marol Co-operative Industrial Estate, Near Marol Bhavan, Andheri East Mumbai - 400059
Mobile No : 1800 210 1616
Email ID : [email protected]
Website : https://www.igenetic.com/
9. ICARE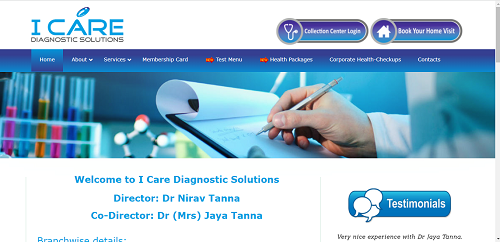 I Care" began services in December 2007 in Parel as a small laboratory serving indoor hospitalized patients at Parel Hospital. As a novice in the market, the laboratory had a restricted menu of tests to offer and our services were limited to areas in the vicinity only. Slowly and steadily, learning from each experience and combining it with the pleasure of serving the patients, we expanded our test menu, upgraded our technology regularly and introduced stringent quality controls in our flow system.
It took us 5 years to open a full fledged Diagnostic Centres in Chembur, by the name of I Care Diagnostic Solutions. This center offers all Diagnostic services in the fields of Radiology and Pathology. We are passionate about our work because it gives us immense pleasure to see a smile on the face of the patient who walks in our clinic with a bag of expectations and walks out, feeling 'cared' upto his satisfaction.There are three reasons why we insist out patients to patronize us:
Contact Details
Mobile No: +91 - 9819620885
Email ID: [email protected]
Address: A-12,1st Floor,New Petit Mansion,101-Naushir Bharucha Marg,Opp.Shri Krishna Palace Hotel,Nana Chowk,Mumbai-400007
Website: http://www.icare.ind.in/
10. JANI MEDICAL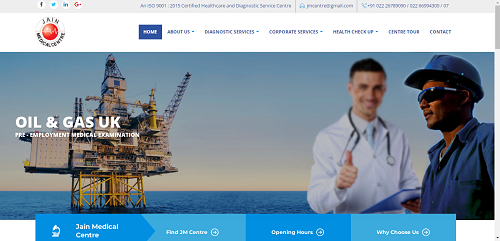 Dr. Usha Kishor Jain (MD, DCP, AFIH) Director, heads the Jain medical Center, a sprawling one stop Diagnostic Centre in Chembur, ideally located at a convenient place opposite railway station. It is situated in heart of the financial capital of India, Mumbai. Today, it is a world Class Facility Offering Total Diagnostic care under one roof. She heads this facility, ably assisted by a team of highly qualified doctors. read moreWe take this opportunity to Introduce Jain Medical Centre, a one stop diagnostic centre is spread with in an area of 2000sq. ft. approximately. It is situated in heart of the financial capital of India, Mumbai. It is most conveniently located at the heart of Western Suburbs of Mumbai, Jogeshwari, approx 3 Kms from Domestic & International Airports & Exactly opposite of Railway Station.
It is well equipped with state-of-the-art medial equipments & constantly endeavors to provide accurate and precise medical diagnosis to people by specialist of all fields and nurses who take best care of them with close supervision.
We offer all the services, viz. Pathology, ECG, Digital X-Ray,breast sonography centre in kandivali Stress Test, Pulmonary Function Test, Audiometry and Eye Test under one roof, where patient welcome, registration, health check up and obtaining the health check up results is done. The Diagnostic Centre in Chembur is serviced by qualified physicians, nurses, medical technologists & centre officers. home blood test collection room, laboratory, electrocardiogram room and Digital X-Ray room are available in the same area which is fully air conditioned for quick and convenient medical services. We also have launched a Mobile health checkup packages Van with all the above named facilities which offer you the services at your door step thereby saving your precious working time. We also undertake pre policy health checkups for many insurance companies, Executive/Corporate health checkup packages and Annual/periodic health check up.
Contact Details
Mobile No: 022 66994300 / 07
Email ID: [email protected]
Address: 102,105, 1st Floor, A - Wing, Sani Shopping Center, Opp. Rly Station Jogeshwari (West) Mumbai - 400 102
Website: www.jmcmumbai.com