Goa is a paradise hotspot for adventure seekers or tourists from all over India and the globe. Goa is a favorite destination for visitors and travelers who are out to make memories for a lifetime. The state is an ideal partying and travel destination for just Indians but foreigners as well. And, why shouldn't it be? You get long stretches of beautiful and fantastic seafood cooked in the best restaurants and one destination that never ceases to surprise people. So many great beaches, thrilling adventure sports, shopping, and much more are why it has become a destination of choice. While the sun, sand, and the seas are good enough reasons to pack your bags and head to Goa. Visitors can easily engage in several things, including water sports, beaches, shacks, and shopping; Goa overwhelms every heart and soul. Whether you are a solo visitor, honeymoon couple, family group, or youngster, Goa has a lot to offer to everyone who loves exploring. Enjoy your adventure while you indulge in these exciting things to do in Goa. Believe me! You will love to visit Goa and its lovely beach parties. Divided between the North and South of the state, you are sure to find that Goa is a fantastic beach destination and has many fun activities to offer. Here we look at some of the things to do in Goa, in both the North and South. Are you still wondering or confused about what to do in Goa for more enjoyment and memorable experience with your special ones? Then we provide you with the most sorted or top best things to do in Goa for a fantastic adventure.
Relax and enjoy the view – POPULAR BEACHES IN GOA
India's 'sunshine state' has long provided a haven for those searching for the sun, sand, and sea. There's no surprise; many people flock to Goa for their beach vacations to indulge in the fun and frolicking destination. The picturesque scenic view with relaxation, and in fact, the only stress you're likely to encounter is choosing which beach to visit during your holiday in Goa. There are some famous beaches in Goa which are simply beautiful beyond words. We've compiled the perfect list for you who are struggling to pick the right seaside location – presenting our top beaches that are all ready to be enjoyed on sun-filled Goa holidays.
For Peaceful Vibes – North Goa Beaches
· Baga Beach
· Anjuna Beach
· Calangute Beach
· Candolim Beach
· Morjim Beach
· Arambol Beach
· Sinquerim Beach  
For Beautiful Coastlines – South Goa Beaches
· Palolem Beach
· Agonda Beach
· Colva Beach
· Benaulim Beach
· Butterfly Beach
· Bogmalo Beach
For Fun, Thrill, and Excitement – Best Adventure Activities in GOA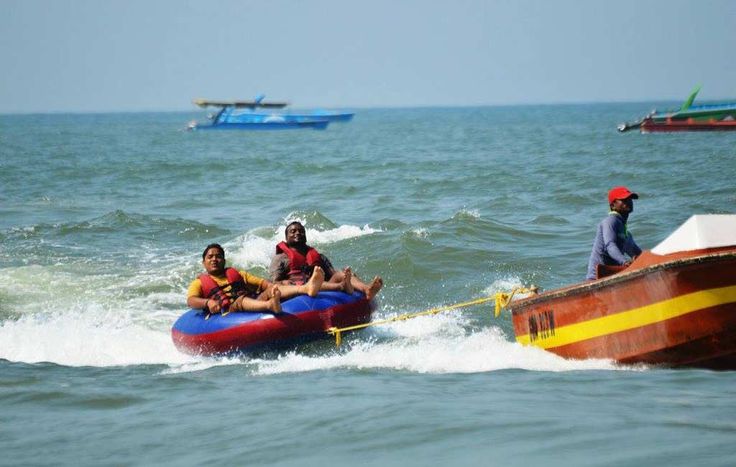 Now visitors can quickly sort out their favorite places with stunning adventure sports in Goa. Let's explore some thrilling adventure activities in Goa like water sports, air-based challenging adventure, and more. Have a look at the top activities to add to your enthralling adventure for an incredible experience. Make sure you will enjoy every part of water sports in Goa at beautiful places. Here are some famous adventure sports in the beautiful destination GOA-
1. Scuba diving is the most thrilling activity, allowing visitors to explore the vibrant underwater world. A holiday is incomplete without a marvelous scuba diving experience. Scuba diving in Goa is the most demanding adventure as everyone wants to see the several underwater species that feel like heaven in the bluish water.
Location: Grand Island, Uma Guava Reef, Malvan Island, Calangute beach
2. Goa is one of the attractive destinations famous for its pristine beaches and adventure sports. With a vast coastline of water and land sports, this land of beaches is undoubtedly one of the best locations to try water adventure in India. Parasailing in Goa is a popular water adventure and a fascinating activity that everyone worldwide enjoys. It allows you to experience the bird's view of this beautiful tropical land, Goa. Let's know where you can try parasailing in Goa.
Location: Calangute beach, Candolim beach, Baga beach, Mobar beach, etc
3. Bungee jumping is one such adventure sport that can give a high adrenaline rush and goosebumps to even a highly seasoned adventure enthusiast. Bungee jumping in Goa is the latest entry to the stunning high-end adventure activities to enjoy the sports. What sets apart the electrifying experience of Bungee jumping in Goa is the serenity and picturesque beauty of the unique locations of Bungee jumping spots. Most of them are near the beach fronts and are simply unmatchable with the experience one can have in any other city. Here are some best places where you can engage in Bungee jumping in Goa.
Location: Gravity zone, Anjuna beach, Mayem Lake
4. Another joyous water sport that you can explore in the waters world is snorkeling in Goa. Wear your diving mask and have a snorkel to explore the beauty of underwater marine life. You can also get a chance to closely watch the best coral reefs, different magical fishes in the world. Here are some best locations to try this adventure activity in Goa.
Location: Grand Island, Bat Island, Suzy's Wreck
5. Flyboarding is another breathtaking water adventure activity in Goa and other parts of the world where you get a chance to fly through the waves of the sea with the help of flying boards connected to a jet ski. Flyboarding that was carried out with the help of two types of safety equipment – the flyboard and the personal watercraft. The flyboard is strapped to the person's feet and is connected to the personal watercraft by tied up on the flyboard. As you are hanging to the water, you can safely ride your flyboard on water, similar to how you skate on the ground. The sport is entertaining and exciting and offers you a joyful experience of flying in the air and getting an ethereal sea view. This sport truly invites you to lose all your inhibitions and fly high. The best season to do flyboarding in Goa is between the October and May months because of its pleasant and clear weather
Location: Morjim beach, Baga beach, calangute beach
6. Speed boat riding is one of Goa's most accessible and most famous water adventures for visitors. Most adventure seekers prefer this ride because it gives a thrilling or action-packed experience and is a lot of fun. You can easily engage in speed boating in Goa for this adventure activity with your family members.
Location: Grand Island, Sinqurim beach
7. Another exciting water adventure sport that you must indulge in is a jet ski ride in Goa. It is a perfect dose of entertainment and enjoyment for adventure seekers of all age groups. It feels so virtuous when the chilling wind hits you on the face, droplets of water when you float through the waters of the sea.
Location: Aguada beach, Candolim beach, Colva beach
8. The Banana boat ride in Goa is recommended or loved by many adventure enthusiasts, whether young or adult and children may find it more thrilling. You will be seated on an air blow boat made in a banana shape and tightened to a speedboat. This boat hauls it alongside the water at high speed, and it's also one of the most accessible water sports to do in Goa for a soothing experience.
Location: Vagator beach, Candolim beach, Baga beach, Agonda beach
9. Bumper ride is another fun-filled adventure activity where a person will sit in a large air-filled tube made of rubber, and a speedboat will drag it into the open sea. The rider feels an exhilarating adventure when the bumper ride with the air-filled tube bounces up highly. A bumper ride in Goa gives you an exciting and cheerful experience for a lifetime and is done with all safety.
Location: Palolem beach, Baga beach, Calangute beach, Arambol beach
10. White water rafting is undoubtedly one of the offbeat activities to do in Goa for adventure lovers. White water rafting in Goa is the ideal water sport and offers an exhilarating, thrilling, and fun-filled experience with all safety. The best time to do this activity is from June to September. There are some fantastic locations to do white rafting in Goa.
Location: Mandovi river, Mhadaei river, Valpoi river
These are some adventure activities, but there are a bunch of more sports for the adrenaline rush, and indeed that will also give you an enthralling or exhilarating experience. All these action-packed or peaceful adventure sports are done with the help of guidance, and well-certified experts also give training sessions for non-swimmers. This is not the end of adventure, tourists can indulge in several activities to explore and feel the beauty of nature.
WHAT TO DO MORE IN GOA – Explore offbeat peaceful adventure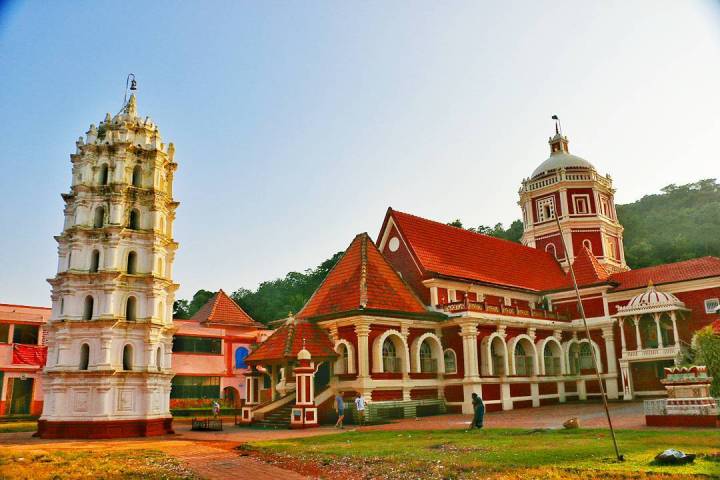 Have you gotten bored from your daily routine? Of course, people want to experience some eye-catching sunsets and spend some crazy nights with the special ones at beautiful beaches. If this is what you imagine, Goa is a destination that will cater to all your dreams and fantasies. Goa is India's smallest state but offers tourists an enriching or unforgettable experience with the most fantastic sightseeing in Goa. A vacation to Goa offers you a sneak peek at the gorgeous beaches, stunning landscapes, and heritage sites. Here's a list of absolutely interesting or sightseeing adventure places to visit in Goa that will keep calling you back for more enjoyment. If you plan for a tour in Goa, tourists find it difficult to choose the best location in North Goa and South Goa. But now you don't have to worry about this; we provide the best solutions that visitors can easily plan for trips if you are planning to visit the North Goa trip that gives quite pleasant weather with a breathtaking experience. Suppose traveling for the South Goa trip is better because the weather is less humid and can do more adventurous activities. But honestly, both destinations are unique for adventure sports, whether it's water, air, land activities that offer the most enthralling experience. But South and North Goa are not only about activities there you can visit different places including historic, temples, shopping, restaurants, pubs, and many more. Surely you will love and feel glamorous to explore the famous lighthouse, playing with dolphins, etc. that will be memorable for everlasting.
Pay a visit to magnificent churches in Goa
Basilica of Bom Jesus
Church of Saint Francis of Assisi
Chapel of Saint Catherine
Church of Our Lady of the Mount
Santa Cruz church
Explore the Serene Ambiances in Goa
Fort Aguada
Chapora Fort
Tiracol Fort
Reis Magos Fort
Corjuem Fort
Spiritual visit to Pilgrimage in Goa
Mangeshi temple
Shanta Durga temple
Maruti temple
Brahma temple
Mahalasa Narayani temple
Beautiful Historical site - Museums in Goa
Archaeological museum
House of Goa
Indian Naval Aviation museum
Museum of Christian Art
Ancestral Goa museum
Enticing scenic sights - waterfalls in Goa
Dudhsagar waterfalls
Here waterfalls
Tambadi Surla waterfalls
Arvalem waterfalls
Kuske waterfalls
Charavne waterfalls
Witness the nature beauty- Wildlife Sanctuaries in Goa
Bondla wildlife sanctuary
Bhagwan Mahaveer sanctuary
Netravali wildlife sanctuary
Cotigao wildlife sanctuary
Mhadei wildlife sanctuary
Feel the craziness and fun -Pubbing & clubbing
Soro-the Village Pub
Café Mojo Pub and Bistro
Showbar Exchange
Mambo
Silent Noise
The Gatsby Pub
Club Ziggy's
Popular Markets for Shopaholics
· Anjuna Flea Market
· Panaji Market
· Mackie's Night Bazaar
· Arpora Night Market
· Baga Market
· Calangute Market Square
Peaceful vibes with perfect weather – Boat Ride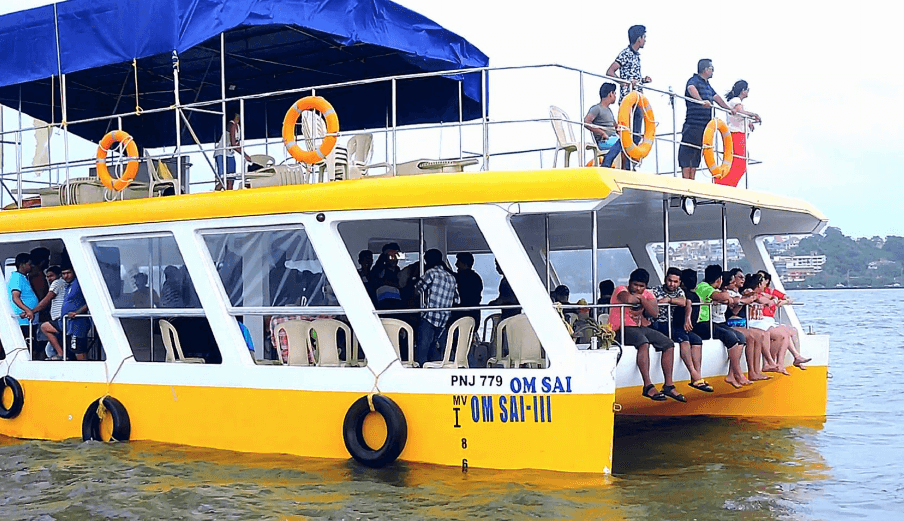 Do you want something more exciting in Goa? What about an adventure boat trip to one of the numerous famous beaches of Goa, expecting unlimited fun and laughter with your special ones? It is time to choose an enthralling boat trip at Grand Island, the most visited adventure spot in Goa. The adventure boat trip is an activity that is ready to leave you mesmerized and with many memories to cherish your journey for everlast. The best part of the Grand Island boat trip is that it will be a 50 seater catamaran, which takes you to enjoy thoroughly for a long time in the open sea. The luxurious and decorated boat with music throughout the trip would let you forget your all sorrows and avail oneself into the open bluish water. The boat trip will be your once-a-lifetime experience as many surprises await you in the middle of the sea and witness the marvels journey to an exotic location with all the delicious food and drinks of your choice.
Try your luck and enjoy – Popular Casino
In Goa, vibrant casinos welcome every tourist and locals with open arms to take part and try their luck. Popular casinos are Big Daddy Casino, Deltin Royale, Deltin Caravela, Casino Palms, etc. are open and host the most exciting games such as 3- Card Poker, Roulette, mini flush, and many more.
Mouthwatering & Delicious Food - GOA CUISINES
Before tourists plan for a Goa trip, they first want to know more about food as it's most necessary to know your choice of delicious food. The cuisine of Goa is an influence of several cultures that came into contact with it over a long time, making it more widespread. The influence of Portuguese is more well known in the food of Goa, and of course, some communities contribute too. There you will find both varieties of veg and non-veg. Goa cuisine will make your holidays more delicious with excellent food varieties of meat dishes.
Famous meat dishes
Pork Vindaloo
Chicken Cafreal
Chicken Xacuti
Feijoada
Fish curry
Vegetarian Dishes
Vegetable Xacuti
Vegetable Caldine
Desserts & Cakes
Well, no location could be better than Goa. While on holidays, tourists can sit and relax on the expansive coastline beaches in the daytime and reserve the clubs for the craziest parties, beachside celebrations to admire the bright open sky. If these fantastic options do not excite you, you can choose something more thrilling to burst out all the stress or worries and then go for water sports. At Sea Water Sports, we understand your different interests, which have come up with many Goa adventure sports packages at budget-friendly costs. Engaging in these and many more such activities is one of the best things to do in Goa. We planned affordable tour packages that will rejuvenate the vibrancy of Goa. From comfortable arrangements to preferred meals, transportation, and a plethora of activities, we arrange everything for you as per your choice. With endless holiday options, Goa is frequented throughout the year. So, if you want to spend quality time doing adventure activities, then holidays in Goa start from mid-October to mid-March, when the weather is pleasant, and the sea is calm. So, if you think of any of the sports mentioned above, Goa is a great option. For a hassle-free holiday experience, choose a Sea Water Sports package, and we will take care of the rest.