furniture, furniture store, furniture shop
The trend of online shopping has enhanced to a great extent in India especially after pandemic. People search for online stores to buy their desired items. Specifically, online furniture stores have impacted the buying decisions of the people. Now, they can explore different online stores to purchase furniture and décor items rather than going to the Furniture Store in Mumbai.
Are you looking to buy furniture online in Mumbai? To ease your decision, we have come up with a list of 10 best furniture stores online in Mumbai. Choose your favorite among these top online furniture stores:
Furniturewalla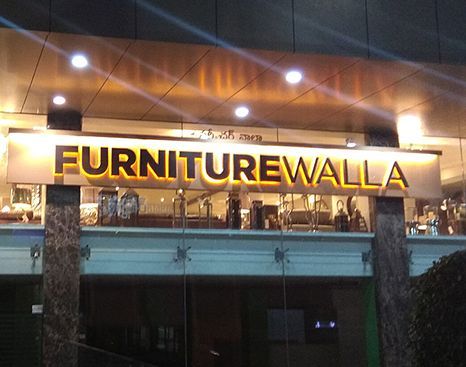 Founded in 1999 by FARHAN FURNITUREWALLA, FURNITUREWALLA FW today is a leading premium brand of Luxury Furniture, LIGHTING, ART & HOME DECOR retailing from 4 signature stores in Mumbai, Delhi, Bangalore & Hyderabad. Furniturewalla FW offers a world of contemporary luxury in the LATEST WORLD HOME TRENDS. Here, cutting edge, eclectic, high-quality collectibles are available at VALUE PRICES, creating a world of ULTIMATE VALUE LUXURY very attainable to the design-conscious.
Indulge & choose from over 2000 curated & Handpicked Products by LAILA & FARHAN FURNITUREWALLA from AROUND THE WORLD & enjoy the modern elegance, contemporary vintage & aesthetic luxe of the collections. FW's mantra of ''LUXURY WITHIN REACH '' makes Haute Living available to its clientele, furnishing lakhs of homes across India, enjoying extraordinary customer loyalty & trust. Furniturewalla FW COLLABORATES WITH ARCHITECTS, INTERIOR DESIGNERS & BUILDERS FOR PROJECTS based on the company's product sourcing strength from around the globe established in 1999 with a warehousing facility of 70000 sq ft.
Contact Details
Address: 55, Dr E Moses Rd, Near Four Season Hotel, Worli Naka, Gandhi Nagar, Upper Worli, Worli, Mumbai, Maharashtra 400018
Phone: 02261174444
Website: http://www.furniturewalla.com/
2. Baro Design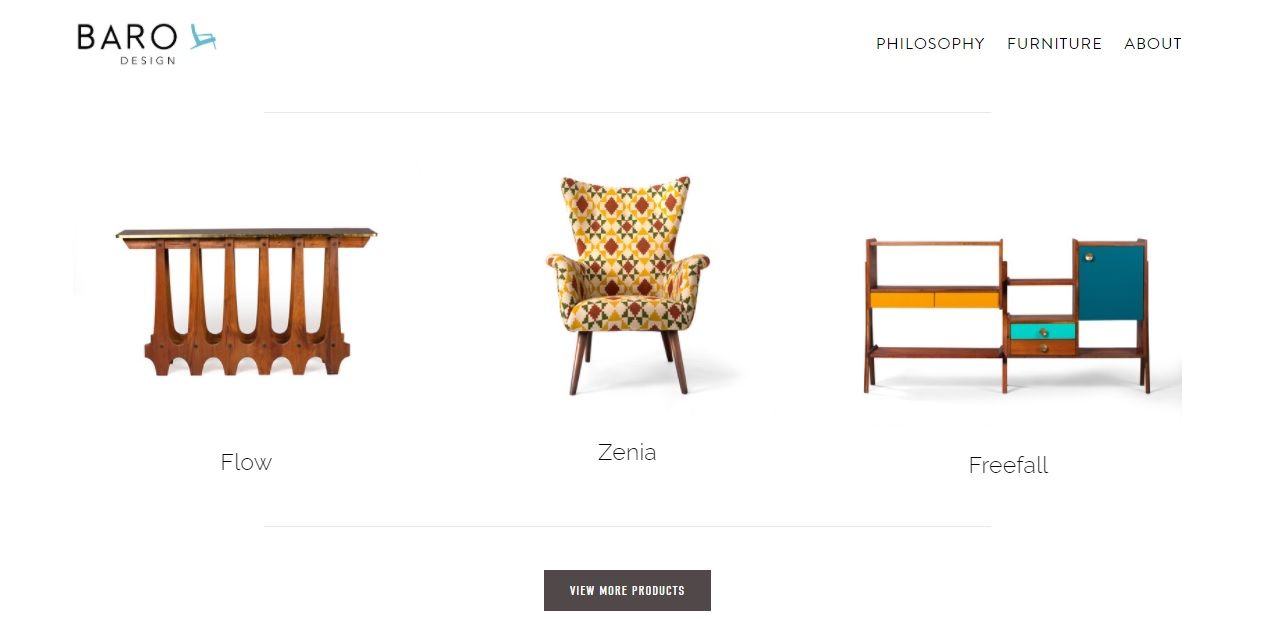 Baro Design is a Mumbai based studio that brings design into our daily lives through focus on handcrafted furniture and lighting.
The studio is founded by Siddharth Sirohi, a multi-faceted designer, who co-founded the iconic store Baro, in 2016. Siddharth was awarded the first ever Lexus India Design Award for Furniture and interior accessories in 2018. He also has a film career spanning over 15 years in Production Design, which has earned him a Filmfare nomination. He is a Yoga practitioner, an active mountaineer, a photographer and a painter, and strives to live a life where every moment is as complete as a lifetime.
3. G&C Cassa LLP
The tradition of G&C Casa goes back to around 30 years ago when it started its first Retail store in 1989 in Mumbai in name of Wonder Wood and with its uniqueness in trading and innovative approach it kept forging ahead and opened 3 more stores Wonders, Furniture Mall and Houzz Studio in Navi Mumbai.
Continuing the patrimony of its experiences and a tradition of uncompromising quality along with its evolution in furniture, has made it possible to expand it to wholesale along with retail at this new store in Bhiwandi named G&C Casa. Working over a total combined area of 100,000 sqft, it is serving both wholesale as well as retail needs of its clients. Accepting new ideas and challenges G&C Casa moves towards an improved future with three basic principles of Simplicity, Uniqueness and Authenticity!
4. Aarsun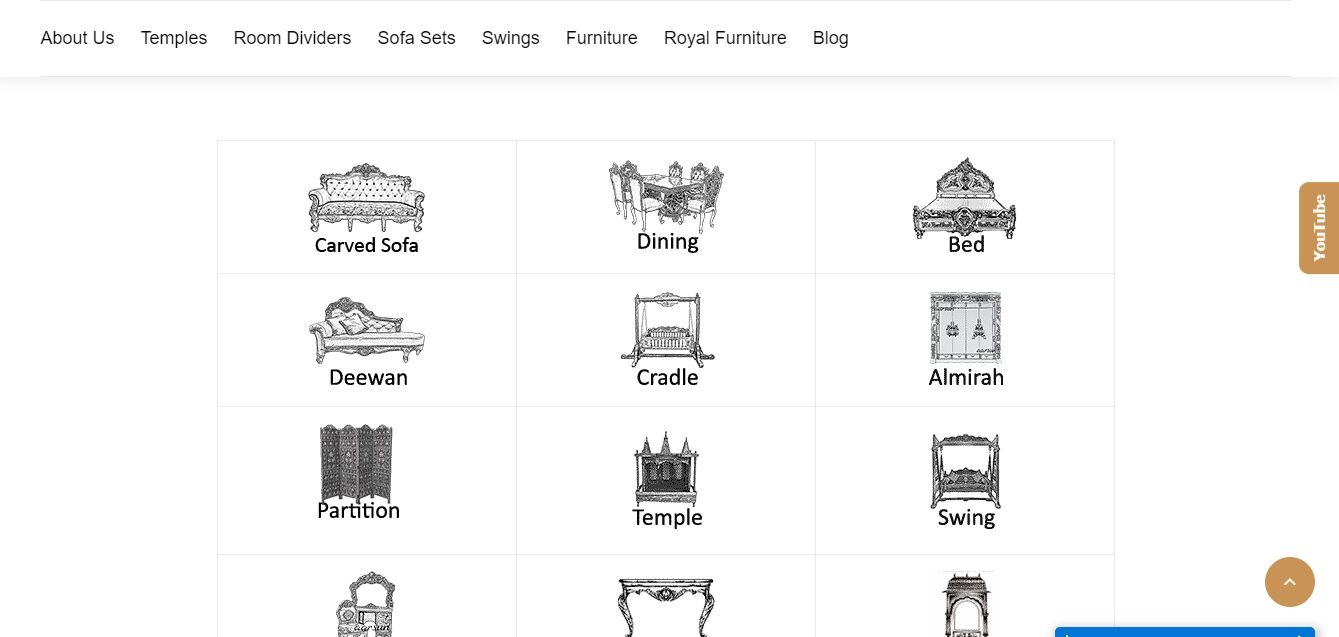 "Aarsun" – India's Top brand - in Premium, Royal Handicrafts Wood Furniture with an experience of more than 30 years in handcrafted furniture. 100% Made in India with local talent they produce masterpieces that you have so far seen in photos, videos & movies only.
This is their online store for global clients to check their wide range of products  like dining table set, sofa beds, glass vase etc. that they craft with their indigenous talent in Handicrafts furniture. They are in Saharanpur a globally famous city for its handicrafts and wood art, and being the top companies in our city is a matter of pride and immense pleasure for them.
5. Furny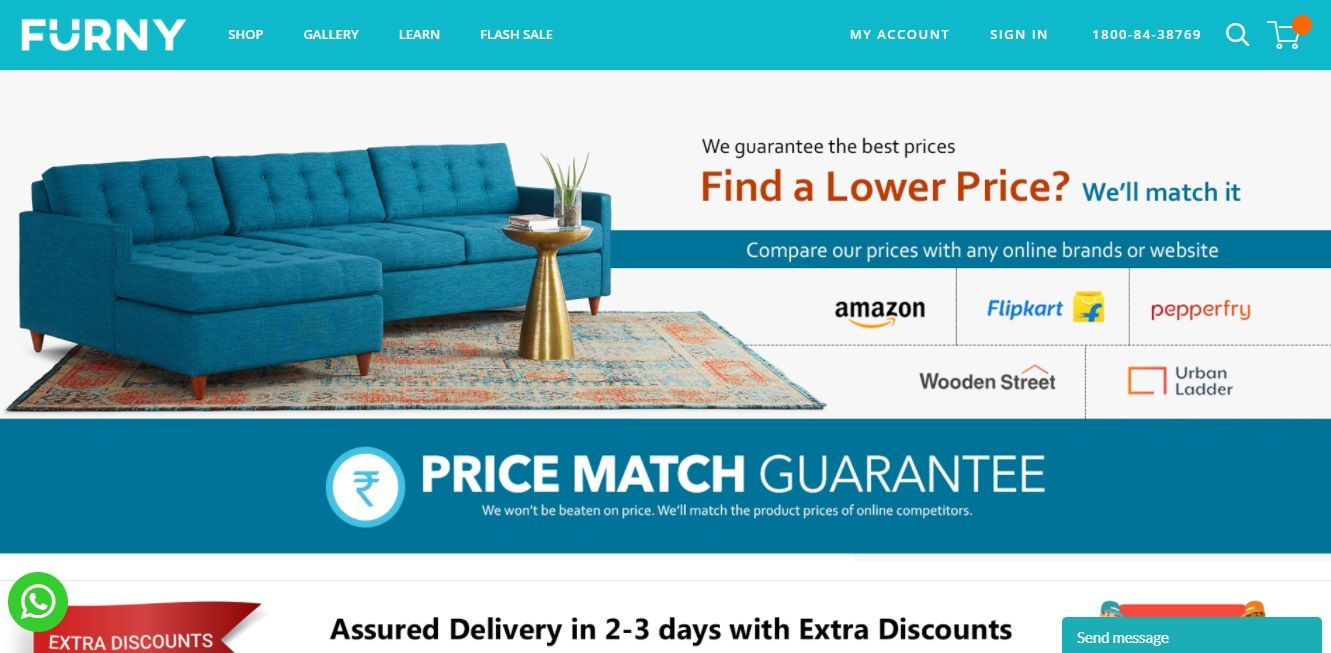 They are based on the idea that people should never settle when it comes to their home furnishing, but rather have the freedom to be boldly original. Their unique furniture is built to meet the demands and exclusive tastes of our customers, providing a high-quality product that will be enjoyed for a long time. The success of our company has been based on offering exceptional value for money, better service and an unrivalled choice of designs.
They believe in creating every piece of furniture as it is our own. As a company, they focus on selecting fair value to great quality of materials to give you the kind of furniture that is to your need. Every sofa is different and so is customer taste.
6. Simone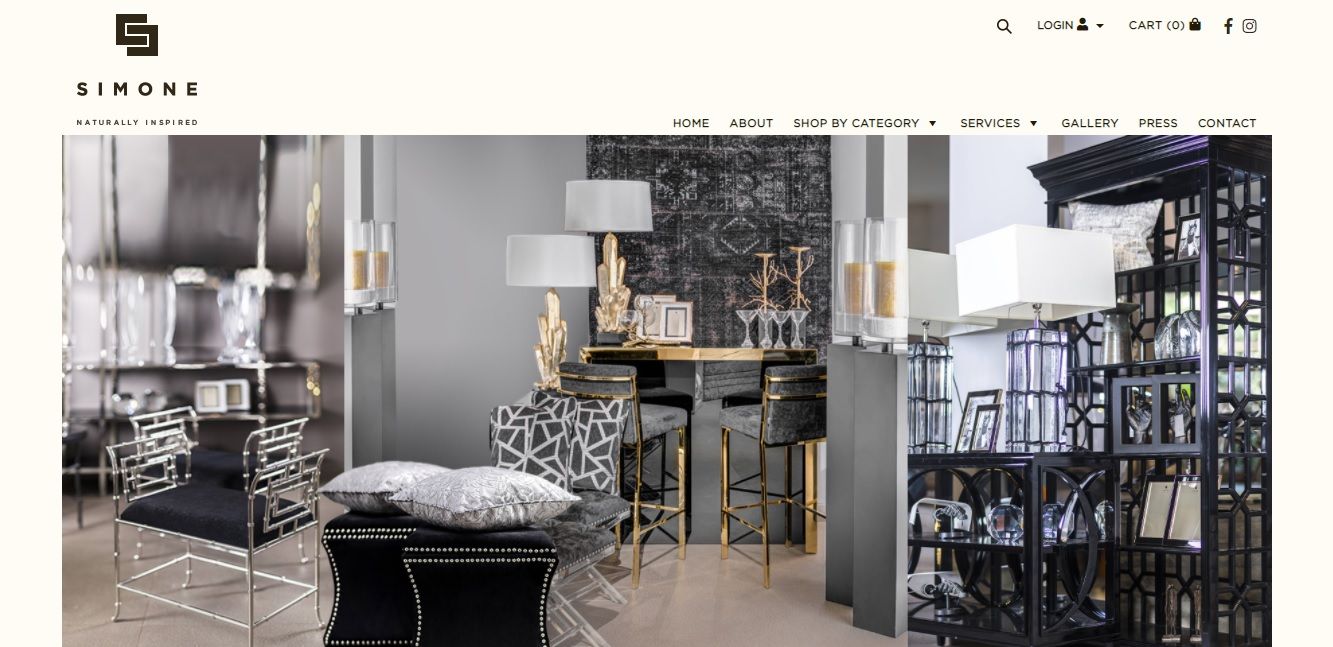 SIMONE is a culmination of aesthetic harmony and a discerning eye for detail that has been honed for over 25 years. With distinctive designs, sophisticated product offering and understated elegance, the store evokes a sense of refined luxury. Located in a striking heritage building, Amerchand Mansion in South Mumbai, with 8000 sq.ft. of retail space spread across two levels, the store houses furniture, art, carpets, tableware as well as D'Decor fine fabrics, wall coverings, bed and bath linen, and more.
At SIMONE, style and affordability go hand in hand. It is a fusion of contemporary and classic sensibilities, creatively ensconced within a charming heritage setting. The space is thoughtfully conceptualised and curated into concepts of dining, living, lounge and outdoor living spaces.
7. Home Town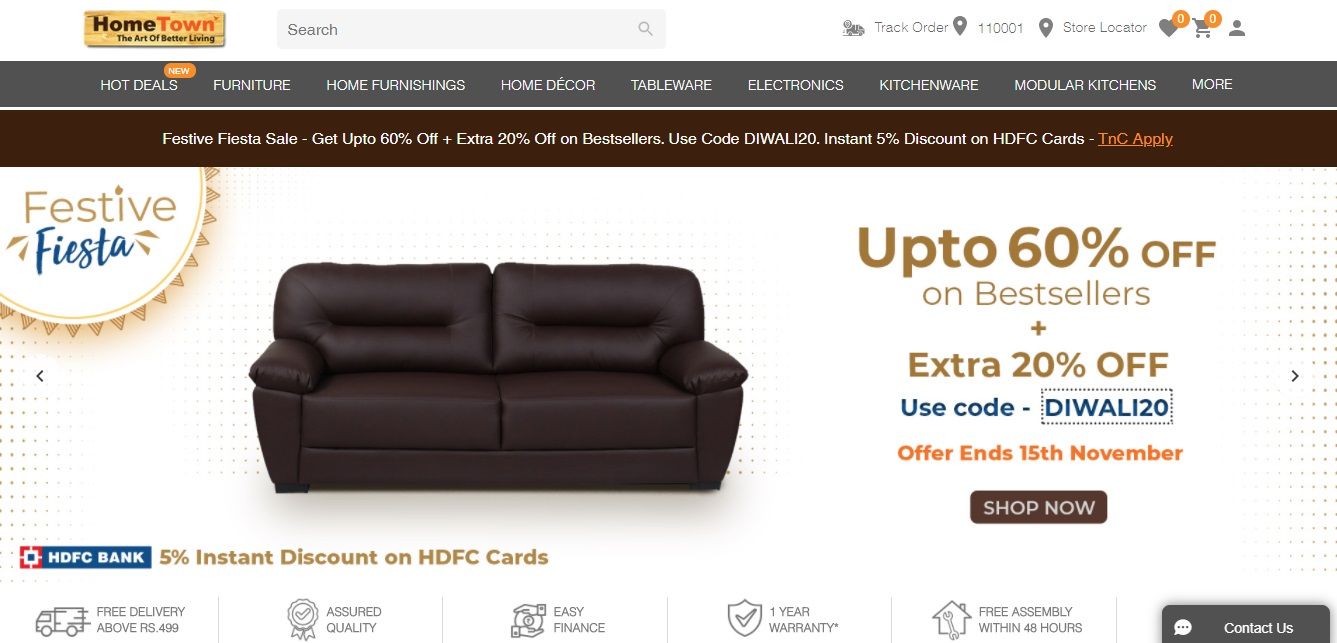 Over the past 10 years, Home Town has been bringing the latest designs & fashion to Indian homes. Home Town offers the widest and best in class range in furniture, home furnishings & decor, modular kitchens, home improvement, coffee table and more. Part of the Future Group, Home Town brings an enjoyable and hassle-free homemaking experience to all its valuable customers with varying lifestyles and preferences.
They promise to facilitate their customers with a unique and personalized shopping experience. Their commitment to quality and timeless designs has helped us evolve over the years and it indeed fills us with pride to be the first choice of many.
8. Featherlite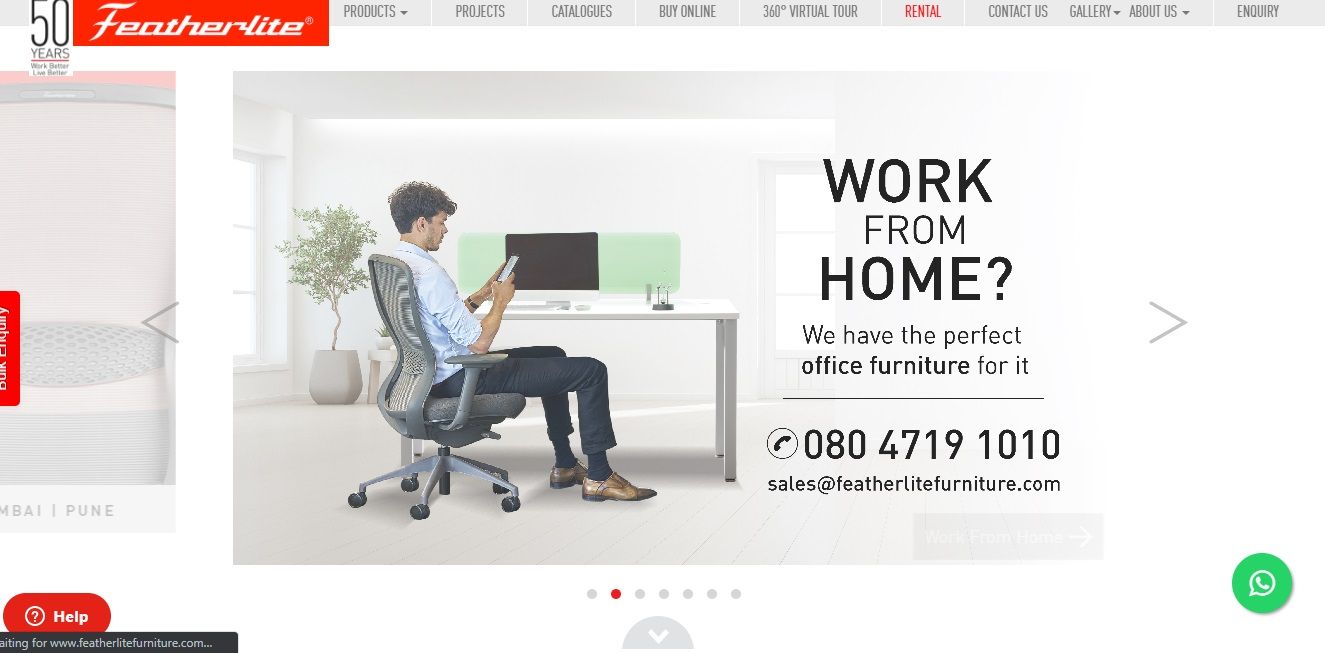 Incorporated in 1965 Featherlite is one of the leading furniture manufacturing organisation in India today, providing complete office furniture solutions for all segments of market through its strong base of direct and franchisee offices present across 62 locations in India.
Featherlite core expertise lies in manufacturing and marketing extremely innovative and cost effective customised office furniture such as modular work stations, chairs, partitions, desks conference tables educational, laboratory, retail furniture and fixtures.
9. Bent Chair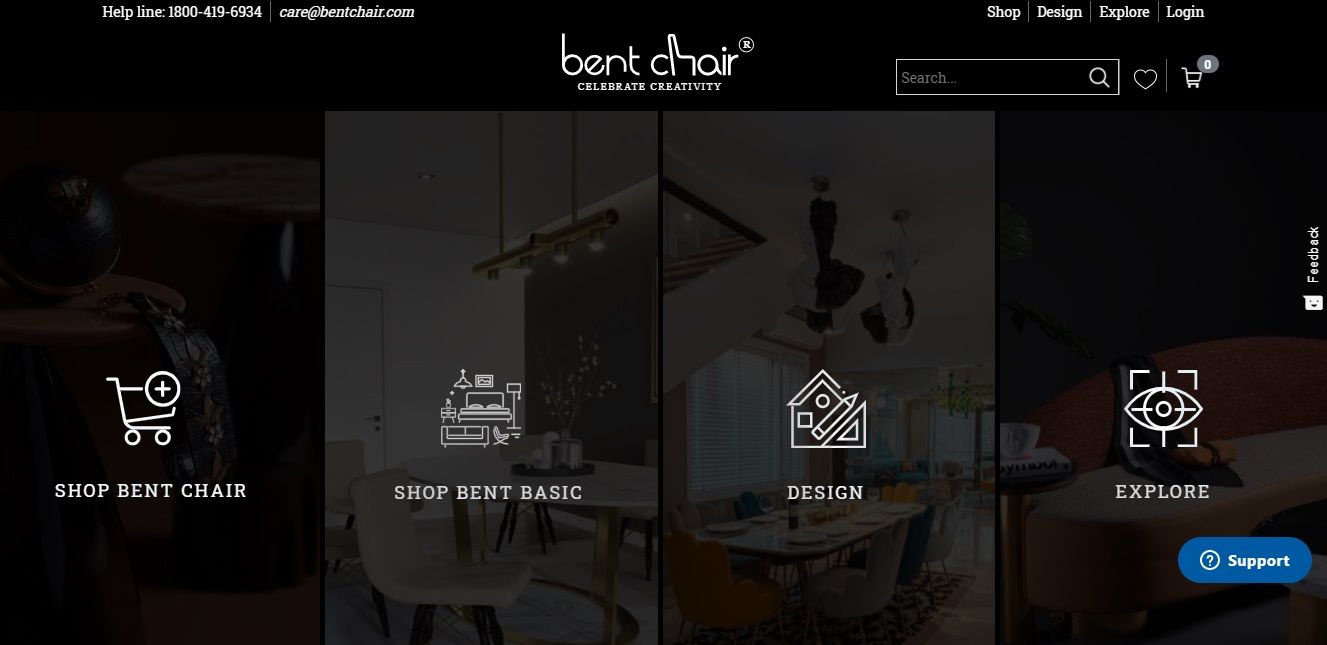 The creation and manufacturing of their products take place after Researching what is trending in home decor and lifestyle space. While curation happens from across the globe, their furniture manufacturing happens in their 50,000 square feet state-of-the-art facility outside Ambala, India that houses the latest wood working machinery as well as a huge space for assembly, storage, and testing of the finished product.
10. Freedom Tree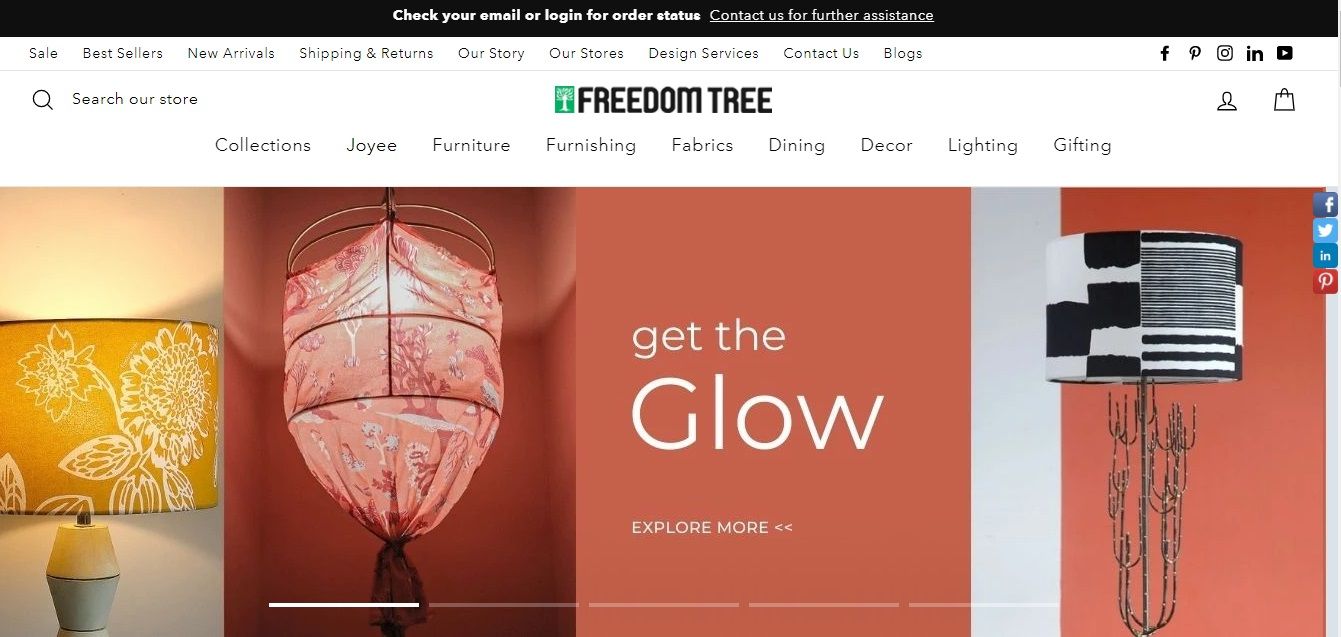 Based in the gritty industrial heart of Mumbai, Freedom Tree is a Design and Color strategy studio. Our niche consulting practice has grown into joyous home stores in Bengaluru, Goa, Mumbai, and an online presence. We bring to you, versatile pieces that celebrate the modern Indian sensibility that has a global appeal.
At Freedom Tree, they design with Joy, no pretense, and dollops of relevance. Bold and graphic in colour, there's always something unique and unexpected—a thumbprint against standardization. Designs speak to the global citizen and are at home anywhere in the world.
These are the Top Furniture Store in Mumbai that are Affordable and most reliable. Stay safe from Covid-19. Also, Sanitize your living room and clean your house.