Got too embarrassed in front of the guest at your home? Short out of seatings, when a dozens of guest's arrival suddenly at home. Enhance the space with extra chairs in a fashion, that does feel bulkier or gaudier to live around you in the space. One can have various seatings which includes ottomans, poufs, metal chair and other foldable chairs. Different seatings have their own uses and importance, some of them can be folded and store at any area inside the home. When you visit the WoodenStreet website, you will find a range of collections to enhance your space uniquely. An upholstered chair will help you to set up a corner along with having a place to relax after you return from work. Let us discuss what seating is best fitted to various spaces at home?
Spruce Up the Entryways And Lobby Area!
The first area of your home, any visitor and guests experiences, is your entryways, when they come to your home. So, make it much more attractive, as it says a lot about you. It is said, "First impression is the last impression".
Also, it helps you to prepare for the last minute, you are leaving for the office or to attend an interview, helps to sit and take a deep breath and leave. All these can only be possible with various chairs available.
Wolper Lounge Chair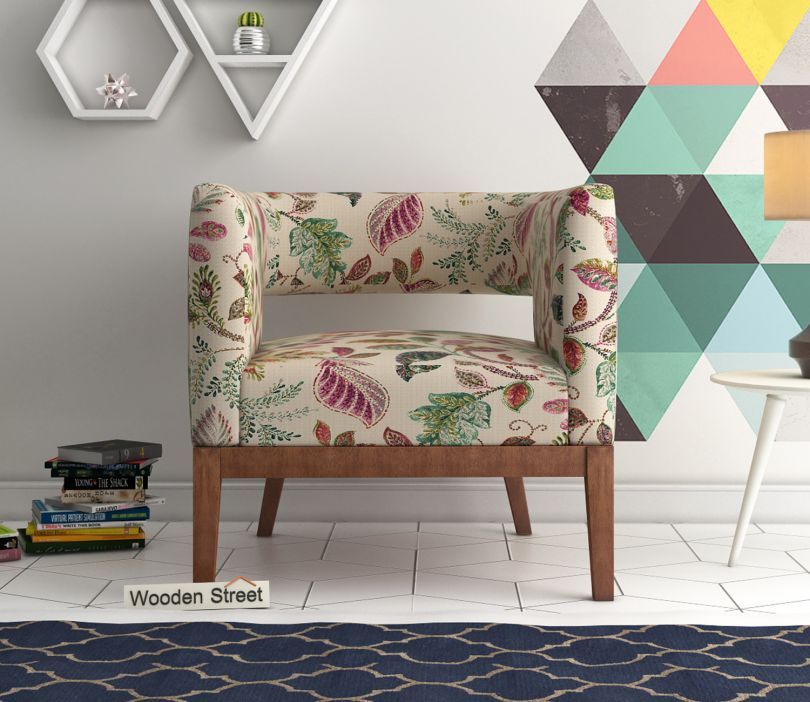 A statement piece for your lobby area, that is so comfortable with a backrest to lean your back. And a pair of the armrest to relax your arms. The visitors will get impressed with the structure and design of your lounge chair. The base frame is of walnut finish that is so lavish to experience at home for you and your guests.
Crisper Arm Chair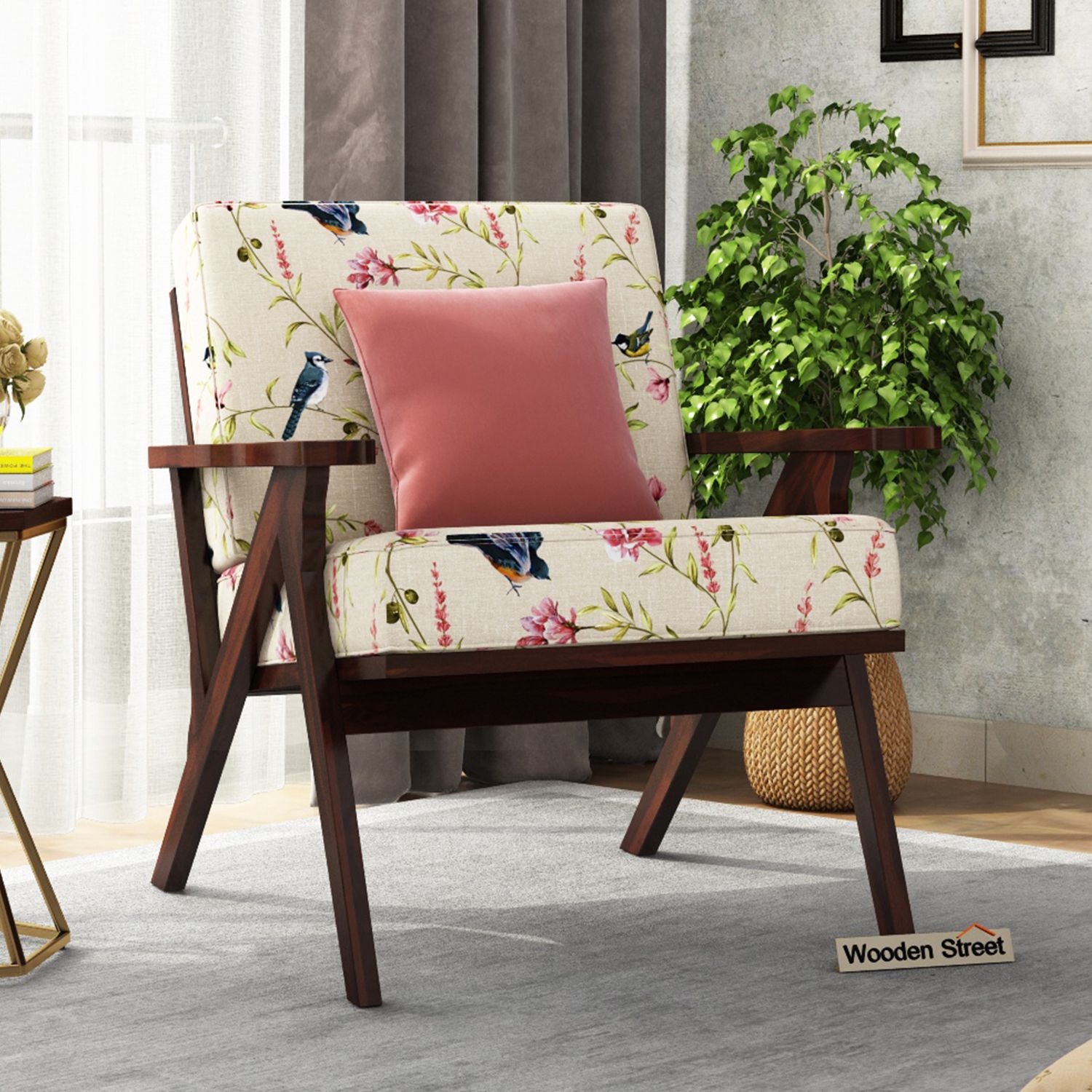 A classy design of armchairs that have a mattress on the back and seating both. Add a solid color cushion to enhance its look, on comfort level it can never be doubted. Your entryways will be eye-catchy as soon as your guests arrive.
The Livings Should Be Cheery and Peppy!
The living room should be chirpy; your guests should feel one, belonging to the space. They will automatically feel to be energized to talk about anything they want to discuss. Make sure to add colors, so that it feels fresh and bold so that one can be interactive with everyone who sits near you.
Joan Lounge Chair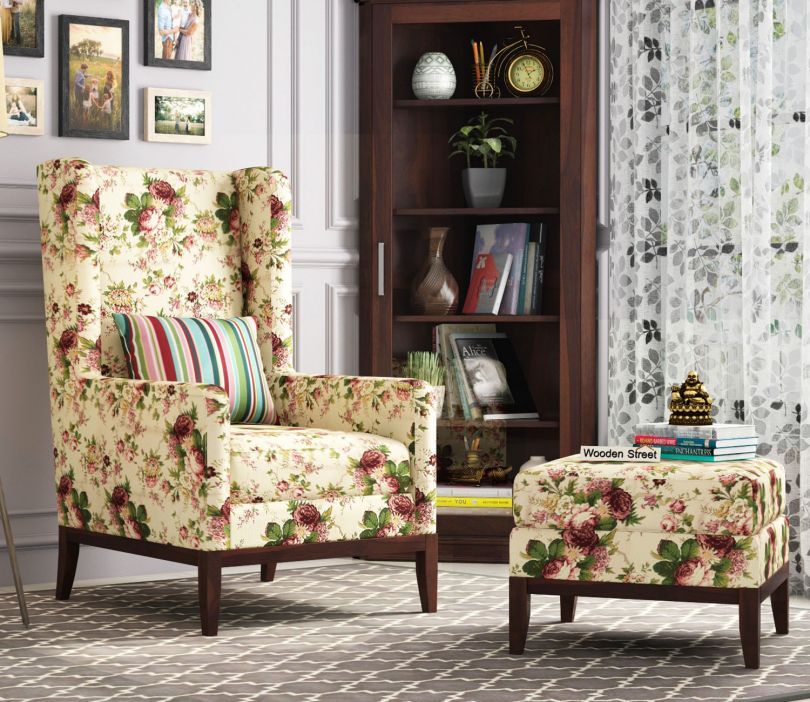 A fabric upholstered on a wooden chair is your new lounge chair. It has a headrest, armrest, and backrest so that anyone can relax when seated. Elder people use to take a nap while seating, as it is so comforting to lean on.
Adults who work late nights on different projects can sit with a floor lamp near the chair so that they can work with full concentration.
Kelvin Arm Chair with Cane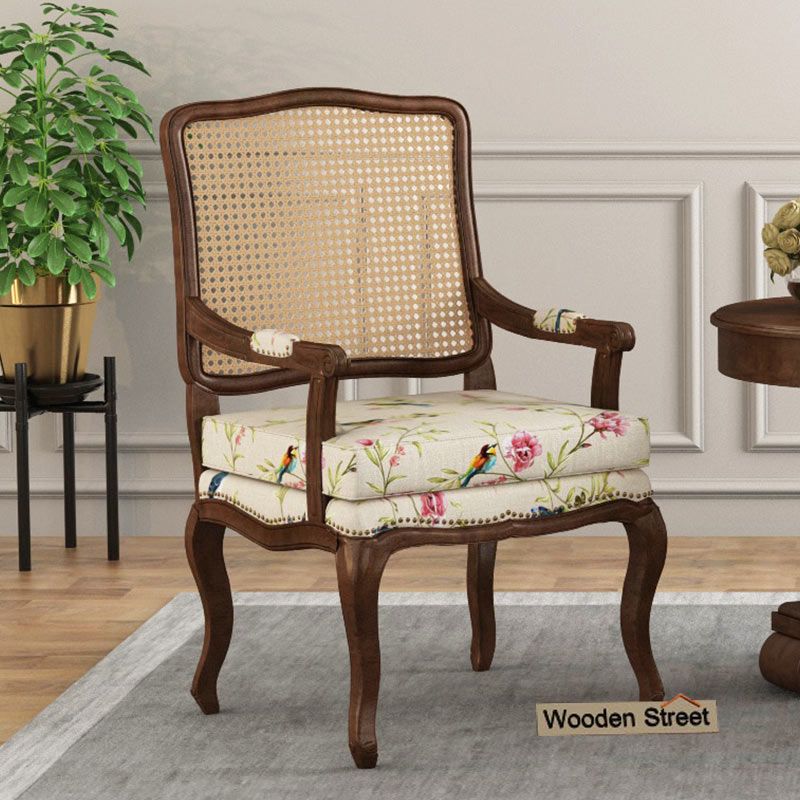 An armchair with a cane looks vintage, such chair is found in previous times. This is a modified version of a cane chair, with mattress seatings, which are so comforting to keep in your space. One can set up a nice corner in their bedroom with such chairs, which is a contemporary version of a chair.
Dining Area Needs to Have the Most Comfortable Seatings!
Your dining area requires a padded seat dining chair online. The whole family seats together to have their meal, so why not it be a place where they can spend most of the time in the evenings. It is said that the food should take time to chew, when one is relaxed on your dining chair, the mind will take an effort to chew the food, which leads to healthy digestion, leads to healthy you.
Cambrey Dining Chair With Fabric
A comfy chair to sit and lean your back, when having dinner with loved ones. It can later be moved below the glass dining table set easily, and doesn't occupies much space.
Now, you have an idea about what seating chairs online can be added to enhance your area in a way, nobody knows. This will help you to get one for your home.