Though the medical industry is growing leaps and bounds, it is rather imperative to understand the diagnosis before jumping into the treatment. The less acknowledged but highly important of the intrinsic medical industry is the diagnostic industry which with its preventive, rather than curing attribute offers a plethora of early diagnosis before the sun sets down on an individual's health.
This industry is especially of importance in current times where never heard before diseases are cropping up, thanks to the increasing environmental hazards. Unfortunately, the capital city of Mumbai has been in headlines for its thick smog, making one gulp of the air equivalent to consumption of 15 cigarettes. Diagnostic Centre in Kandivali have been on the run trying to determine the root cause of
List of Content :
1. Vcare Imaging
2. DIVINE
3. NM Medical
4. SNG Diagnostic
5. Dr. Mehta Diagnostic
6. IGenetic Diagnostics
7. Nirman Hi-Tech
8. Dr. Vyas Diagnostic Centre
9. SRL Diagnostic
10. Sirona Diagnostic

1. Vcare Imaging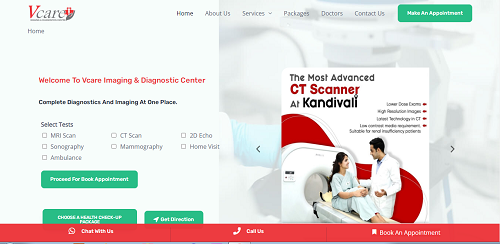 Our mission is to provide world-class facilities and strive to provide timely & accurate reports with compassion & care. Our Radiologists work hand in hand with our highly trained technologists to ensure you are at ease during your routine.
A Premier health checkup packages Provider with Multiple Diagnostic & Imaging Services Under One Roof. Fully Automated Computerized Laboratory with End to End Diagnostic Center In Kandivali and Imaging Solutions Under One roof.
Our Experienced and Dedicated Team Make Sure You Receive the Most Effective Treatment in Those Times of Worry.
Contact Details
Address : Row House No. 3, Crystal Lawn Society, Near Suruchi Hotel Thakur Complex, Kandivali (E), Mumbai-400101
Mobile No : 9819577304
Email ID : [email protected]
Website : https://vcareimaging.in/
2. DIVINE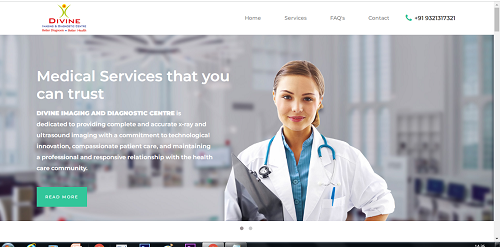 digital mamography in kandivali is a form of X-ray imaging Centre, where digital X-ray sensors are used instead of traditional photographic film. Advantages include time efficiency through bypassing chemical processing and the ability to digitally transfer and enhance images. Also less radiation can be used to produce an image of similar contrast to conventional radiography.
Instead of x ray centre in kandivali , digital radiography uses a digital image capture device. This gives advantages of immediate image preview and availability; elimination of costly film processing steps; a wider dynamic range, which makes it more forgiving for over- and under-exposure; as well as the ability to apply special image processing techniques that enhance overall display of the image.
Contact US:
Address: 5-6, 1st Floor, Kandivali Kamalvan CHS M.G Road, Dhanukarwadi,
Kandivali (W)Mumbai - 400067.
Mobile : : +91 93213 17321
Email ID: [email protected]
Website: http://divinediagnostic.com/
3. NM Medical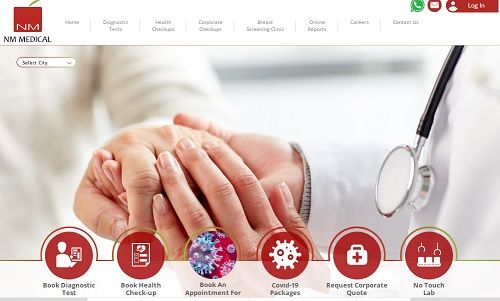 One of the pioneers in diagnostic testing, NM Medical has raised the bar of preventive health check-ups in India. With end-to-end pathology labs near me, imaging and non-invasive cardiology services, the NM world assures you advancements at every step. So, be it about full body check-ups or blood tests at home, accuracy is what we aim for and achieve it too.
With our Diagnostic Centre in Kandivali, Pune and Bangalore, along with affiliations with renowned hospitals, NM Medical continues to attain the trust of doctors and patients – in India and globally.
Contact Details
Address : Ground Floor, Sej Plaza, Marve Road, Next To Nutan High School,
Malad West, Mahavir Nagar, Malad West, Mumbai, Maharashtra 400064
Mobile No : +91 22 4613 3333
Email ID : [email protected]
Website : https://www.nmmedical.com/
4. SNG Diagnostic
SNG Diagnostics & Medical Centre is established in 2012 and is emerging as one of the most technologically advanced Diagnostic center in Kandivali (west)area
SNG Diagnostics offers a full array of diagnosis lab near me With cutting edge technologies and trained specialists, we are able to provide diagnoses for various disease areas and medical problems. Timely, reliable services and emphasis on quality are the key attributes that makes SNG the most preferred diagnostics center.
SNG Diagnostics is a state-of-art centre designed with a patient-friendly ambience to create the ideal setting for patients undergoing a diagnosis or medical check up. All examinations are conducted in private screening rooms for your privacy. With patient convenience and comfort in mind, the centre is able to conduct medical tests and furnish a complete medical report for interpretation by Doctors with a minimum turnaround time.
With our unique packages and same-day results, you'll appreciate the ease and efficiency offered by our Centre. As a leader in the early detection of serious illnesses, we have the expertise and motivation to provide you with the comprehensive testing and attention you need.
Contact Details

Mobile No: 022-29671414
Email ID: [email protected]
Address: Ground Floor, Eden Garden, Near IDBI Bank, Opp. MCA Ground,
44ft Road, Mahavir Nagar, Kandiwali (W), Mumbai - 400067
Website: http://www.sngdiagnostics.com/
5. Dr. Mehta Diagnostic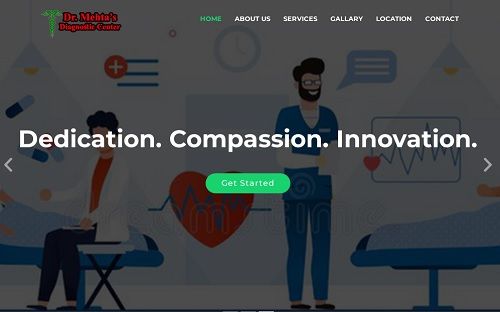 Situated in one of the largest neighbourhoods in Mumbai, Dr. Mehta Diagnostic Center in Kandivali West is a part of the integrated network of diagnostic center. This venture embarked on its journey with a longstanding commitment and a vision to make a wide range of specialized testing services available to the common man. In the sector, this centre has been consistent towards its commitment to excellence and innovation in whatever they do.
Contact Details
Address : Shop No: 7, Rashmi Sheela CHS, Next to Datta Mandir & BOB below dialysis center , dahanukarwadi, Kandivali west, Mumbai 67.
Mobile No : 9819827714
Email ID : [email protected]
Website : http://drmehtasdiagnosticcentre.com/
6. IGenetic Diagnostics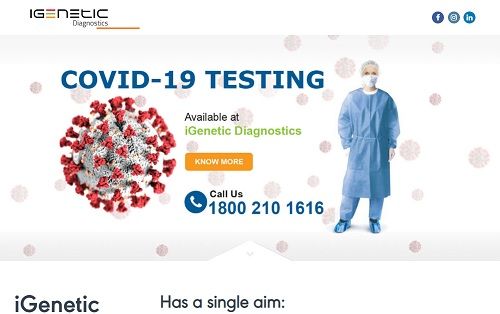 Founded by a strong team of scientists and technologists with research mindsets, iGenetic Diagnostics offers clinically relevant differential diagnosis panels in addition to a highly accurate range of individual laboratory tests. With a well designed, global quality compliant infrastructure, iGenetic Diagnostic Centre in Kandivali offers a wide menu of pathology tests including advanced molecular diagnostics, cytogenetics, genetic sequencing and all commonly required routine tests.
Contact Details
Address : Transmission House, Plot No.6/19, Compound No.82, Marol Co-operative Industrial Estate, Near Marol Bhavan, Andheri East Mumbai - 400059
Mobile No : 1800 210 1616
Email ID : [email protected]
Website : https://www.igenetic.com/
7. Nirman Hi-Tech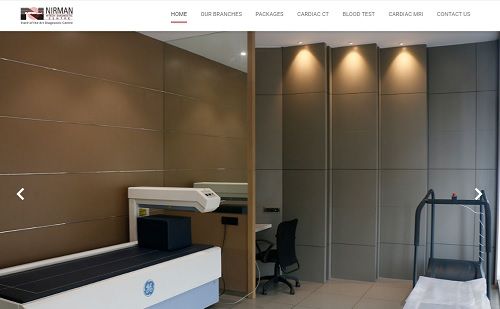 Healthy body equates to a healthy mind and this has formed the base of our vision at Nirman Diagnostic Centre in Kandivali. Nirman diagnostics started out at a small scale in 1982 with a humble objective to offer facilities and services for the common man. Soon it scaled to provide world class medical standards equipping the common man with access to premium quality diagnostics at reasonable costs.

Over the past three and a half decades we have been able to provide premium reporting and diagnostics under the supervision of highly trained doctors and skilled staff. Our trained professionals along with the world class infrastructure make Nirman Diagnostics one of the best diagnostic centres in mumbai.
Contact Details
Address : Shri Ram Apts, Behind Milap cinema, Off S.V.Road, Malad-Kandivali (w) Mumbai - 400067
Mobile No : 8879559900
Email ID : [email protected]
Website : http://nirmanhitech.com/
8. Dr. Vyas Diagnostic Centre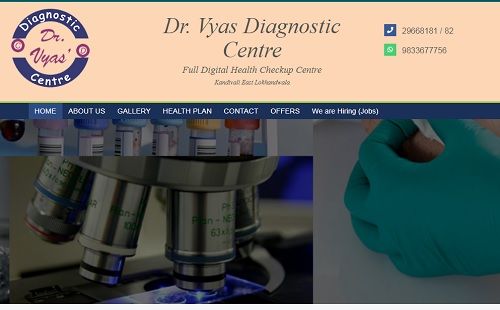 Dr. Chetana D. Vyas
Consultant Radiologist has passed her MBBS from B.J.Medical College, Pune & DMRE CPS from Bhatia Hospital, Mumbai.
She has gained wide expertise in Obstetric Sonography, Mammography, Color Doppler studies & interventional Radiology at KEM Hospital & Bhagwati Municipal Hospital.
Consultant Pathologist has passed his MBBS from MGM Medical College, Navi Mumbai & MD Pathology from LTM Medical College, Sion, Mumbai.He has wide expertise in FNAC, USG Guided FNAC, Surgical pathology labs near me Transfusion Medicine & Infertility Work up. He is Honorary Assistant Pathologist at Bhagwati Municipal Hospital & Senior medical advisor to Biocell – Umbilical Cord Stem cell banking.
Contact Details
Address : First Floor, Shop 27/28, Centrium Shopping Centre, Above Axis Bank, Lokhandwala Circle, Kandivali (East), Mumbai – 400101
Mobile No : 9833677756
Email ID : [email protected]
Website : https://drvyasdiagnostics.in/
9. SRL Diagnostic
Instituted in 1995, SRL is India's largest chain of diagnostic lab test near me by geographic presence and the only lab in India with a pan-India presence. Our network of labs and patient service centres can be found in 34 states and union territories. Our network consists of 428 laboratories, 1500+ patient service centres and 5000+ institutional touch points across the country. SRL also has labs in Dubai, Afghanistan and Nepal.
With more than 50 NABL/CAP accredited labs across our country-wide network, the SRL group has built a strong legacy of quality and has earned the trust of patients, doctors and hospitals. The NABL Accreditation (National Accreditation Board for Testing & Calibration) is the only lab test near me accreditation constituted to labs by the Department of Science & Technology run by the Government of India. SRL has two global reference laboratories in Kandivali and Gurgaon and two regional reference laboratories located in Bangalore and Kolkata.
Contact Details
Address : Prime Square, 1-5 floors, Near Gaiwadi Industrial Estate, S.V.Road, Goregaon (W), Mumbai-400062, Maharashtra, India
Mobile No : 022-44121212
Website : https://www.srlworld.com/
10. Sirona Diagnostic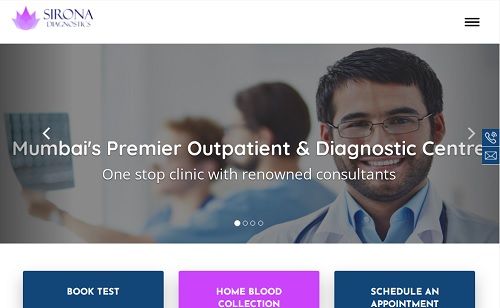 We are amongst the first few companies in India to focus on Chronic and Lifestyle disease management along with diagnostics. Sirona's state of the art Diagnostic Centre in Kandivali along with its super specialist consultants are fast becoming the first port of call for many families.
Key Members
Sirona has put together a panel of DM level super speciality doctors, who work as a team to take care of a range of medical needs. From simple blood tests done at home to consulting with specialist doctors, we make it as convenient as possible for our patients.
Unique proposition
Given the urbanisation of our society, our generation and the next are facing serious lifestyle related health issues such has Diabetes, Heart disease, CKD, Cancer etc. We at Sirona have made it a mission to be India's leading Lifestyle disease management cum diagnostic company.
Contact Details
Address : 1st Floor, Palep Nursing Home Manoj Co-operative Housing Society Shanker Ghanekar Marg Prabhadevi, Mumbai - 400025
Mobile No : +91 8828493428
Email ID : [email protected]
Website : https://www.sironadiagnostics.com/