Though the medical industry is growing leaps and bounds, it is rather imperative to understand the diagnosis before jumping into the treatment. The less acknowledged but highly important of the intrinsic medical industry is the diagnostic industry which with its preventive, rather than curing attribute offers a plethora of early diagnosis before the sun sets down on an individual's health.
This industry is especially of importance in current times where never heard before diseases are cropping up, thanks to the increasing environmental hazards. Unfortunately, the capital city of Mumbai has been in headlines for its thick smog, making one gulp of the air equivalent to consumption of 15 cigarettes. Diagnostic Centre in Bhayandar have been on the run trying to determine the root cause of
List of Content :
1. Vcare Imaging
2. CDC
3. SONO HUB
4. AAROGYA 365
5. MODERN WELLAESS
6. JANI MEDICAL
7. POOJA DIAGNOSTIC
8. P.H Medical Centre
9. DRUSHTI DIAGNOSTIC CENTER
10. CLINICO

1. Vcare Imaging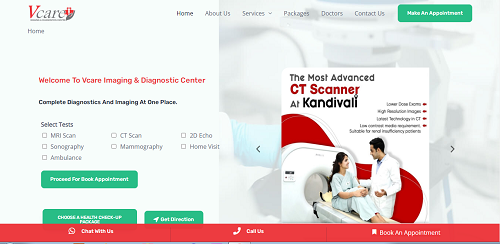 Our mission is to provide world-class facilities and strive to provide timely & accurate reports with compassion & care. Our Radiologists work hand in hand with our highly trained technologists to ensure you are at ease during your routine.
A Premier health checkup packages Provider with Multiple Diagnostic & Imaging Services Under One Roof. Fully Automated Computerized Laboratory with End to End Diagnostic Center In Kandivali and Imaging Solutions Under One roof.
Our Experienced and Dedicated Team Make Sure You Receive the Most Effective Treatment in Those Times of Worry.
Contact Details
Address : Row House No. 3, Crystal Lawn Society, Near Suruchi Hotel Thakur Complex, Kandivali (E), Mumbai-400101
Mobile No : 9819577304
Email ID : [email protected]
Website : https://vcareimaging.in/
2. CDC
Our clinics in Nariman Point, Kemps Corner and Diagnostic Centres in Bhayandar all offer 24 hour turnaround times for your reports. There can be emailed or delivered to your home or workplace. Our staff, equipment and processes together provide you with the most accurate, detailed and secure analysis. We store your complete medical history with us in secure proprietary software.
Our experienced team combines advanced medical technology with our tests and screenings to create a 360 degree custom plan for you.
We understand the importance of educating you on the most effective ways to take care of your body and offer a free follow up visit to CDC+ Members.
Contact Details
Mobile No: +91 (022) 6119 6300
Email ID: [email protected]
Address: A-403 Floral Deck Plaza, C Cross Road, MIDC, Near SEEPZ Andheri (East) Mumbai 400 093
Website: https://cdcgroup.co.in/
3. SONO HUB
MBBS (Mumbai), Dmre - Radiology (Nanavati Hospital, Mumbai),Ex- Consultant Radiologist Of Nidan Diagnostic Pulse Hitech And Suburban Diagnostics,Ex-consultant Of Maxcure Hospital (Dr Kulkarni Hospital) - JogeshwariWorked AsMember Of Indian Radiological & Imaging Association (IRIA),Member Of Association Of Medical Consutants (AMC)Member Of Society Of Fetal Medicine.
SONO HUB Imaging Centre in Location has a wide range of products and services to cater to the varied requirements of their customers. The staff at this establishment are courteous and prompt at providing any assistance.
Contact Details
Mobile No: 7715822224
Email ID: [email protected],
Address: Shop No: 3, Ground Floor, Govind Nandanvan CHS LTD, Manav Kalyan Kendra, Vrindavan Road, Dahisar East, Mumbai-400068.
Website: https://www.sonohubimaging.com/
4. AAROGYA 365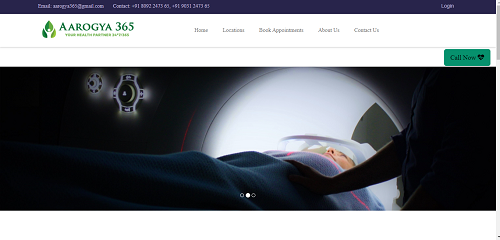 Aarogya365 made Easy. We are one of the largest Diagnostic Centres in Bhayandar. We help patients connect with local Diagnostics Centers in order to fulfill their extensive medical needs. We believe that everyone should have access to good health. Thus, through our services we ensure you get access to the best and most genuine health services, with the highest savings in the shortest time possible. We servers in Mumbai (including Thane and Navi Mumbai)
Contact Details
Mobile No: +91 9031 2473 65
Email ID: [email protected]
Address: Joggers' Park, No.2 Shree Pancham Avenue Nr, Mumbai Maharashtra 400092
Website: https://www.aarogya247365.com/
5. MODERN WELLAESS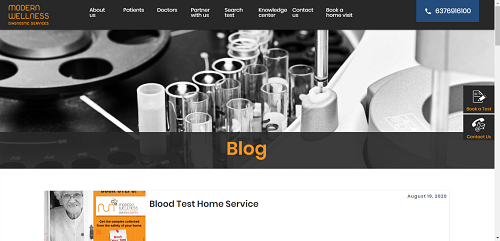 Clinical laboratories are a critical component of health care. Approximately 80% of physicians' diagnoses are a result of laboratory tests.

Modern Wellness has been founded with the aim of being one of the most powerful tools in the hands of the medical community, for accurate Diagnostic Centre in Bhayandar and better patient management.

With our superior service and support, we strive to be much more than just a diagnostic lab, to become a trusted health care service provider with quality diagnostics. Choose from over 5000 tests for your patients with a convenience of a click. Our trained staff will collect specimen directly from your patients or from your clinic. You can access reports securely by clicking on download report button.
Contact Details
Mobile No:022 42910000
Email ID: [email protected]
Address: F-401/402, Remi Bizcourt, Veera Desai Road, Andheri, Mumbai, Maharashtra - 400058.
Website: https://www.modernwellness.in/
6. JANI MEDICAL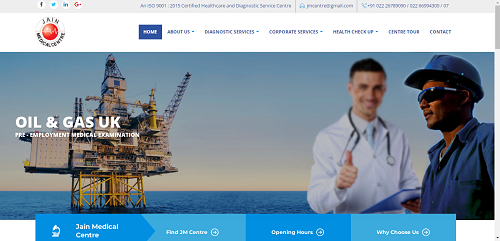 Dr. Usha Kishor Jain (MD, DCP, AFIH) Director, heads the Jain medical Center, a sprawling one stop Diagnostic Centre in Bhayandar, ideally located at a convenient place opposite railway station. It is situated in heart of the financial capital of India, Mumbai. Today, it is a world Class Facility Offering Total Diagnostic care under one roof. She heads this facility, ably assisted by a team of highly qualified doctors. read moreWe take this opportunity to Introduce Jain Medical Centre, a one stop diagnostic centre is spread with in an area of 2000sq. ft. approximately. It is situated in heart of the financial capital of India, Mumbai. It is most conveniently located at the heart of Western Suburbs of Mumbai, Jogeshwari, approx 3 Kms from Domestic & International Airports & Exactly opposite of Railway Station.
It is well equipped with state-of-the-art medial equipments & constantly endeavors to provide accurate and precise medical diagnosis to people by specialist of all fields and nurses who take best care of them with close supervision.
We offer all the services, viz. Pathology, ECG, Digital X-Ray,breast sonography centre in kandivali Stress Test, Pulmonary Function Test, Audiometry and Eye Test under one roof, where patient welcome, registration, health check up and obtaining the health check up results is done. The Diagnostic Centre in Bhayandar is serviced by qualified physicians, nurses, medical technologists & centre officers. home blood test collection room, laboratory, electrocardiogram room and Digital X-Ray room are available in the same area which is fully air conditioned for quick and convenient medical services. We also have launched a Mobile health checkup packages Van with all the above named facilities which offer you the services at your door step thereby saving your precious working time. We also undertake pre policy health checkups for many insurance companies, Executive/Corporate health checkup packages and Annual/periodic health check up.
Contact Details
Mobile No: 022 66994300 / 07
Email ID: [email protected]
Address: 102,105, 1st Floor, A - Wing, Sani Shopping Center, Opp. Rly Station Jogeshwari (West) Mumbai - 400 102
Website: www.jmcmumbai.com
7. POOJA DIAGNOSTIC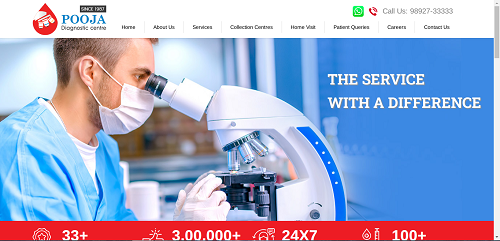 Pooja Laboratory has been providing us with excellent diagnostic services since its inception. Their reports are highly professional and they have exceeded our expectations in terms of providing emergency services. I would like to make mention of the fact that Pooja Lab has helped us in saving lives of many patients especially the cases that require attention at nights We have been outsourcing our lab work to Pooja Lab since many years now. We are delighted with the reproducibility and accuracy of their reports.
Complete laboratory work for all our patients is managed by Pooja Pathology Lab. The lab operates 24 hrs a day, round the year (including public holidays). This is indeed a boon to the Diagnostic Centre in Bhayandar and nearby suburbs.
Contact Details
Mobile No: +91 98927-33333
Address: Pooja Diagnostic Centre & Healthcare, 1st Floor, 7, Aroto House, Above Oriental Bank of Commerce, P. K. Road, Mulund - West, Mumbai - 400080
Website: https://www.poojalab.com/
8. P.H Medical Centre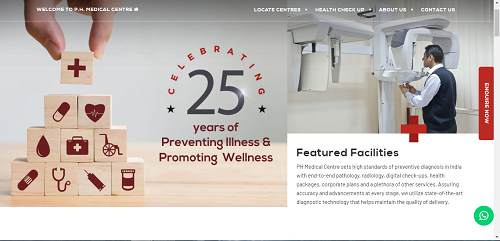 PH Medical Diagnostic Centre in Bhayandar most premier multi-specialty medical care facility and diagnostic centre. As one of the pioneers in the arena of medical diagnostics, we inculcate trust through a dynamic set of doctors as well as instill reliability through our modern equipment powered by up-to-date technology and innovation. Furthermore, we take pride in being the most affordable medical diagnostic entity that strongly supports the government's initiative to boost the Indian healthcare tourism industry.
As forerunners in the healthcare sector, PH Medical has scaled its reach globally by promoting their medical packages, services and facilities abroad, thus generating international clientele from South East Asia, the Middle East, Europe, and USA.
Alongside trust and convenience, we ensure 5-star treatment to every walk-in at PH Medical Centre by providing pre-organized procedures and personal amenities beyond their basic requirement.
Contact Details
Mobile No: 9029023030
Email ID: [email protected]
Address: Juhu Road, Near Santacruz Police Station, Santacruz West, Mumbai 400 054
Website: https://phmedicalcentre.com/
9. DRUSHTI DIAGNOSTIC CENTER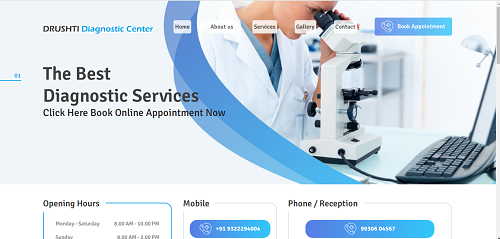 Drushti Diagnostic Centres in Bhayandar is one of the well established diagnostic centres in Sewri Mumbai. With the deployment of latest technologies and experienced clinical consultants, we have evolved to become the one stop solution for diagnosing simple and complex medical conditions. Our practice has been successfully proven for several years and our cost-effective methodologies meet the health budget of middle-class Indians.
Driven by values and scientific enthusiasm, we achieve the rapid restoration of patient's wellness by giving the greatest possible care.
Drushti Diagnostic Centre continues to be leader in offering a wide range of diagnosis, prognosis, and predictive diagnostic and tests using state-of-the-art knowledge and medical technology. We are committed to making the experience for all users of Drushti Diagnostic Centre services happy, satisfying and memorable. We immensely value the faith imposed in our services both by the medical fraternity and our valued customers & patients and are committed to walking the extra mile to make each customer's experience accurate, timely and humane.
Contact Details
Mobile No: 99306 04567
Email ID: [email protected]
Address: Shop No. 1, Raoji Sojpal Chawl, S.J.Lanjekar Marg, Near Christian Cemetery, Opposite Bussa & Rajiv Industrial Estate, Sewri (West) , Mumbai - 400015 , Maharashtra, India
Website: https://drushtidiagnostic.com/
10. CLINICO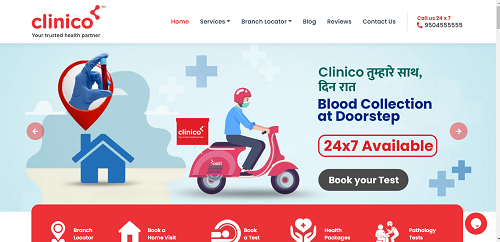 PET Scan detects certain diseases before other imaging scans by visualising the metabolic processes occurring in the body. PET Scan facility is available at our upcoming technologically advanced Thane centre.
PET Scan or Positron Emission Tomography Scan is an imaging technique that enables doctors to check out and monitor the interior of a human body and its working.
The main difference between a PET scan and Diagnostic Centres in Bhayandar an X-ray Centre, MRI Test Centre or CT Scan Centre is that a PET scan shows the working of a human body. It offers precious information about blood flow and the body's utilisation of oxygen & sugar, which helps detect the onset of a disease.If you are getting a PET scan, then you will first have to wear a hospital gown on reaching the clinic. The doctor will then provide a radioactive substance known as radiotracer/tracer, which you have to either breathe in, swallow or get injected with. This is determined by the type of the tracer.
After that, there is a waiting period of around half an hour wherein your body absorbs the tracer. Once that is over, you are informed to lie down on a table that goes inside the PET scan machine. Patients with claustrophobia/anxiety are usually provided with a drug to ensure calmness during the scan.
Contact Details
Mobile No: 9504555555
Address: Address: Shop no. 1/2, Navbhagyashree Chs, M P road, Next to Axis Bank, Mulund East, Mumbai 400081
Website: https://www.clinico.in/