With the world increasingly reliant on the internet and computers, having a reliable method of ensuring your grammar is nearly correct every time is critical.
Nobody wants a troll on the internet using their grammar as a weapon.
Whether you're a blogger, an aspiring novelist, or simply want an app to handle the technical parts of writing across several platforms (including email, thank goodness! ), Grammarly could be the solution for you.
Let's take a look at what Grammarly is before we get started.
What is Grammarly?

Grammarly is a powerful writing assistants tool. It provides grammar and plagiarism checks, as well as the opportunity for writers to improve the readability of their work.
The headquarters of the corporation are in San Francisco. Grammarly is a suite of desktop and web apps, as well as software plugins,
What is the Purpose of Grammarly?

Grammarly analyses a piece of writing and, using artificial intelligence, detects writing flaws, typos, and other problems. It comes with the following tools:
Punctuation and Grammar

It detects all forms of grammatical and punctuation mistakes. It also offers real-time suggestions and guidance for correcting typical punctuation errors, such as erroneous commas, misplaced apostrophes, and other frequent punctuation errors.
Spell Checker

Grammarly comes with a powerful spell-checker. Using the commercial edition, you can also establish a specific style guide and add words to a bespoke dictionary.
Readability

Grammarly looks for clumsy sentences, paragraphs, and passages to scan. It establishes the appropriate age range for a writing sample. It detects problems with readability based on the following criteria:
Word-count
Character count
Reading time
Speaking time
Grammarly then suggests rewrites that are more concise and clear for the reader, based on AI technology.
Writing Style

Grammarly suggests wording and rewrites based on the intended audience and tone of a piece, as decided by the author.
Writing Assistant  

Grammarly features a writing assistant driven by artificial intelligence. Essentially, this helper reads a piece of work and makes suggestions and corrections that you can accept or reject with a single click.
Editing Reports

You can send a printable report from Grammarly to another writer or editor. It gives them stats and information to help them better their writing.
Plagiarism Checker

Grammarly identifies plagiarism by comparing a piece of writing to millions of other online sites. It assigns a plagiarism score to articles and provides links for editors to examine.
Benefits of Using Grammarly

1. A Free Grammar Check You Can Rely On

While downloadable grammar checkers are not uncommon, they offer a limited-service because they can only be used by one person at a time. The value of an online grammar checker like Grammarly is that it is available to everyone at once, which makes it ideal for businesses and bloggers who are looking for more comprehensive services. In addition to the wide range of options and corrections that an online grammar checker provides, you can also take advantage of other features such as the ability to save your writing for later reference or download the information as well so that you have an offline copy. These features make it easier to work with your writing through every stage of its creation, saving you time and helping you avoid making repetitive mistakes.
2. Plagiarism Checking

Instant plagiarism checks are essential for students and professionals who work in a field where originality is highly valued. Grammarly's plagiarism checker allows you to scan your text, compare it with billions of web pages, and highlight all instances of potential plagiarism in one pass. If you're writing a term paper or a dissertation, Grammarly will catch any instances of plagiarism, whether they're intentional or accidental. If you're writing an article or blog post, or if you've just finished an assignment, run your text through Grammarly's plagiarism checker to make sure there are no accidental cases of duplicate content.
In the end, what's most important is that you do whatever helps you succeed at creating original and engaging work. That said, plagiarism does have serious consequences. So if you are taking the time to write a term paper, for instance, why not make sure that it's as original as possible? Grammarly's free plagiarism check will ensure that your work is yours alone.
3. Write Better Papers and Essays

Grammarly is a valuable tool if you're tired of looking at misspelled words and run-on sentences. It will take your writing to the next level and help you maintain a professional tone. Its design is simple and easy to understand, so it won't be hard to use for even beginners. Their Chrome extensions are especially handy for blogging since you can easily find errors as you type online.
Grammarly is a really helpful app that will check for spelling mistakes and grammar errors. Sometimes when you're writing, it's hard to see your own mistakes. It shows you where your spelling, grammar, or syntax needs improvement. You can make corrections as you go or save them for later. It also gives feedback on how you can make improvements to your writing.
After you've written your essay, it's time to proofread it. Sometimes your mind will skip over mistakes that are hard to see, so it's best to have someone else review your work for you. Grammarly is a helpful app that will check for spelling mistakes and grammar errors. It also gives feedback on how you can make improvements to your writing.
4. Tone Detector

Other words that can be detected upon reading a document are strong, passive, and impersonal. The tone is the mood of the writing. It's not just what you say, but how you say it that counts. There are three types of tone: formal, informal, and intimate. Delivering your message in the manner that you plan will make sure your tone is consistent with your audience.
Grammarly's newest AI-powered feature, the Grammarly Keyboard, now has a tone detector. It analyzes the words you write and determines your tone and will warn you when your tone is too informal for the situation or it could be interpreted differently than intended. It's not just what you say but how you say it that counts!
5. Keeping Your Style Guide Up-To-Date

A style guide is a document that provides rules for how to write and present information. It is also known as a stylebook or manual.
Style guides are common in many industries, including journalism, publishing, and academia. They are especially important in the technology sector because they make it easier to create consistency across multiple teams and writers.
At Grammarly, They often talk about the importance of writing clearly, which means using language that is simple and easy to understand. They also believe that you should be able to communicate your ideas with confidence—and part of being confident is knowing what you're talking about!
A style guide is an important part of a company's branding. Joining Grammarly means that your style guide is up-to-date and ready whenever you need it.
6. Write More in Less Time with Text Snippets

Grammarly snippets are the latest product from Grammarly, a company that helps people with their grammar and spelling. This service allows people to insert blocks of text, such as sentences or paragraphs, so they can write faster in all their workflows. Users can also add text to the snippet library for everyone on the team to use.
Snippets are now available for everyone who uses Grammarly premium. Premium users get access to advanced features like tone detection, formal writing suggestions, and plagiarism detection. They also receive better support and can sync documents across multiple devices.
7. Measure and Drive Your Team's Progress with Analytics

It's no secret that the most valuable resource your business has is its people. And in today's knowledge-driven economy, your team's ability to communicate effectively and produce quality written content is of paramount importance.
A recent survey found that poor writing skills are costing businesses hundreds of thousands of dollars a year. That's because bad writing results in miscommunication and misunderstanding between colleagues and customers, which can cause projects to be delayed or canceled, reputations to be damaged, and productivity to suffer.
Grammarly Business helps companies improve their productivity by enabling greater communication and collaboration among employees. Grammarly Business offers a suite of tools to help your team write clearly and effectively, including a powerful spell checker and an array of advanced grammar checking tools.
8. Brand Tone Builds Customer Relationships

A key part of building brand identity is creating a consistent experience for customers. In addition to visual branding, companies also use voice and tone to communicate with their customers and prospects. "Voice" refers to the company's personality, while "tone" refers to the variation in that voice depending on the context.
Consistency is a key element in building customer relationships. If the company communicates in different tones, customers may not know who to trust and will be upset by the inconsistency. To prevent this, team members must keep their tone on-brand. Grammarly Business can help teams maintain a constant and engaging communication experience.
The service goes beyond spellcheck, offering suggestions for improving grammar, punctuation, conciseness, engagement, and clarity of delivery for any text you write in email, or social media. It's also entirely customizable so it can match your brand's unique style guide as closely as possible without sacrificing clarity or engagement with your audience.
Conclusion

Grammarly is speedy, which is one of its best features. In less than a minute after you insert a document into the checker, it examines it and delivers a report of possible adjustments. You may start rectifying nearly immediately, which aids in the creation of quick material and responses to individuals.
To summarize, it is simple to understand why people select Grammarly for their business. It provides a comprehensive collection of services for polishing and professionalizing content. You must realize that Grammarly is designed for your convenience. It is used because it improves people's lives. Having a tool like this as a parent company owner makes all the difference. You have access to a wide range of resources for enhancing your skills.
Author Bio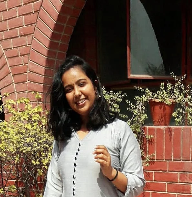 Hi I'm Dhwani Madan content writer at Cloudfindr. I am a passionate, adventurous, and insatiate learner who loves to write about the latest technology trends. My experience working in an MNC has motivated me to understand that there are certain niche requirements for writing strategically about brands' messages towards people's interests which I've mastered over time through trial and error of many projects under various clients across diverse industries. It is my honest effort to put my experiences and knowledge of industry towards readers.