Packers and Movers
The number of people opting for DIY packing while moving homes or offices is meagre. The moving process can be much easier and stress-less when you hire a reputed packers and movers company. Although the industry is well-known and commonly used by people of all economic statuses, there are several myths surrounding it, and here we bring the top 7 facts you need to know about packing services.

The top facts about packing and moving services are:
44% increase in the number of people looking for packers and movers in the last decade. On average, an individual shifts homes every 11 months.
DIY vs packers and movers – several months of hard work is saved
Fixed moving costs based on the number of bedrooms is a myth or scam.
Packing services include warehousing services too
Moving on Tuesdays or Wednesdays is cheaper – the most expensive day is Friday
Not anyone can start a packing services company; registration is essential
It is the largest unorganised sector in the Industry in terms of employment

44% increase in the number of people looking for packers and movers.
An online platform for service providers showed that in the last decade, there had been a 44% increase in the number of individuals looking for professional packers and movers companies. This percentage amounts to just the online enquires. The main reasons for this increase are transparency in pricing, real-time tracking with apps, digital payment options, a professional team, high-quality packing materials leading to reduced damages, and ease of the process.
Although there was a 60% decrease in the enquires during the lockdown (pandemic), once the lockdown was lifted, there was a 30% immediate increase in demand, especially in large cities like Bangalore, Delhi, Chennai, Hyderabad, and more.

Source: insightssuccess.in, businesswireindia.com
On average, an individual shifts homes every 11 months.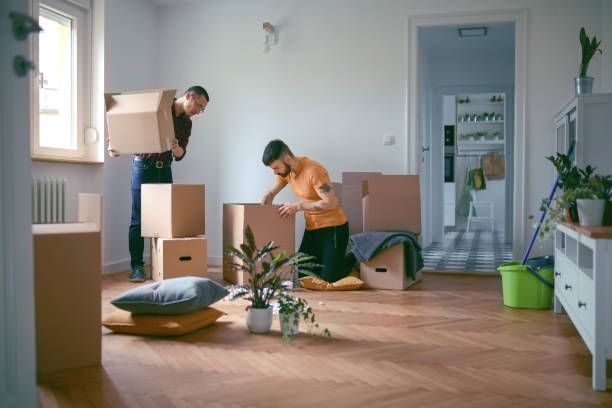 The common reasons for shifting are changes in jobs, marriage/divorce, and educational needs. According to a study, 46% of people shift homes for their jobs, and 32% of people relocate to native places or cheaper areas after retirement. So, on average, an individual shifts home every 11 months. Are you ready to go through packing, unpacking, installing and uninstalling, arranging insurance, and replacing items that break during transportation every year? Or, you can reduce the stress, workload, and damages by hiring reputed packers and movers.
Source: joegoldbergblog.com

DIY vs Packers and movers – several months of hard work saved
If you indulge in self-packing, you can take up to a couple of months to pack a medium-sized house. However, a professional packing services company would do the same in a couple of days. The packing team brings in enough packing materials, the correct type of boxes, stuffing material, wraps, and more to make the job easier. You will save time running from store to store to find the apt box for sharp knives, sensitive computer components, and more.

It might look easy to buy 30 boxes and start packing and stuffing the empty spaces with packing peanuts. However, knowing the correct box for each piece of equipment/item is crucial. For instance
Wardrobe boxes are best for storing hanging clothes and expensive garments.
Dish barrel boxes are best for antiques, glassware, kitchen items, and more. They have double-wall protection.
Book boxes are regular heavy-duty boxes
Picture boxes or mirror boxes are best for photo frames, mirrors, and paintings

For every ten boxes, you would need one roll of tape. For two packages, you would need 0.5 kg of packing materials, especially if the boxes contain breakable items like kitchenware, computer components, glass, electronic equipment, and more. For 35 boxes, you would need 20 feet of bubble wraps. You should know how to line the boxes, wrap the items individually, and label them appropriately. Otherwise, you would spend more time re-packing or cleaning up the broken pieces.

Source: olympiamoving.com
The fixed cost of moving based on the number of bedrooms is a myth or scam.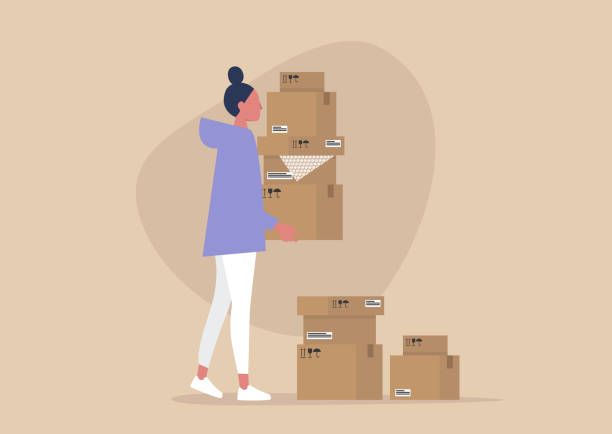 Most packing and moving services websites offer a tentative price for relocation based on the number of bedrooms in a house. However, as mentioned, it is just a 'tentative' price. There is no fixed cost based on the size of your home. Some believe that relocation costs vary with the city you are in now. Yes, larger towns have a higher price tag, but it is not the deciding factor. The cost of relocation depends on the inventory of your items. A house with very heavy wardrobes, showcases, equipment, sofa sets and others would cost more than a house of the same size with smaller objects. Other factors that add to the cost are the type of insurance, season (summer, winter, and so on), distance, number of people in the team you hire, the kind of truck, and more. Yes, the season is also a driving factor. Summer is the costliest time to shift in areas where winters are harsh. In typical tropical regions, due to humidity, summer is the cheapest but more exhausting time for relocation.

Packing services include warehousing services too.
You can hire packers and movers to shift your office/home a few blocks away or even inter-state or international shifts. Thus, warehouse services are included by most service providers. If you cannot shift your entire possessions to your new location immediately, this service is a great help for you. Overnight storage inside the transit vehicle is not a warehousing service. You can choose to store your items for months together. The cost varies based on the number of boxes, size of the object, and more.

Moving on Tuesdays or Wednesdays is cheaper – the most expensive day is Friday.
Transporting on a Friday is easier as you will have the next two days off for unloading, arranging, and cleaning up the house. Therefore, Fridays are considered more practical by many. However, this fact is known to many; thus, the number of people booking packing and moving services around the weekend will be higher. With higher demand, the cost also goes high. If your job is flexible enough to take off for a few days, the cheapest option is to move during weekdays. Tuesdays and Wednesdays are the cheapest days. Some companies even offer up to 20% off on these slow days.

Not anyone can start a packing services company; registration is essential.
In the past, anyone with a truck could help you move your goods. However, today, the government has set specific norms for a service provider to be a licensed packing and moving service provider. Licensed packers and movers should have GST registration, Trade Licence and Shops & Establishment Registration. In addition, AD Code Registration and Import Export Code Registration are essential for international transportation. Some brands go over and beyond to get ISO certifications too.

Logistics industry is the largest unorganised employer in the country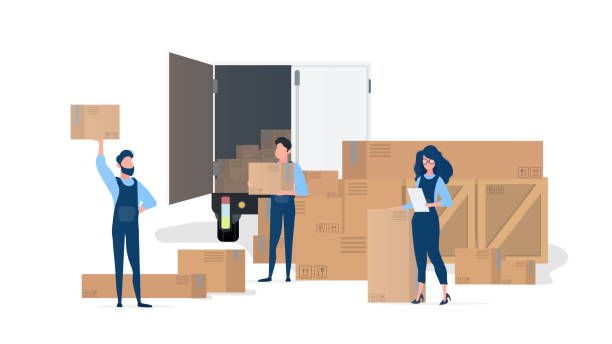 This industry is perhaps the oldest industry in the history of mankind, besides food. It is also the largest unorganised industry in the country, both in terms of revenue and employment. Thus it is an essential part of life in general and particular part of a professional's life in case they are shifting. Despite the challenges faced, everyone in the industry genuinely tries to give the best services and stay afloat to ensure a lifelong earnings. Thus one should look at it respectfully and depend on it as well, with an open heart. Every time to use their services, multiple people get to put food on the table.

If you wish to compare DIY and packing and moving services, it would be evident that the companies charge more. However, considering the reduced damages, ease of work, number of days taken, and transparency, it is always wise to choose service providers. But, some random service provider might not be your answer. It would be best if you had someone experienced, well-established, and reliable. Choose service providers with insurance coverage, customer support, and a mobile app for end-to-end tracking.